We have been baking so much in lockdown. And I saw Zoe Sugg making a version of these so decided to give them a go.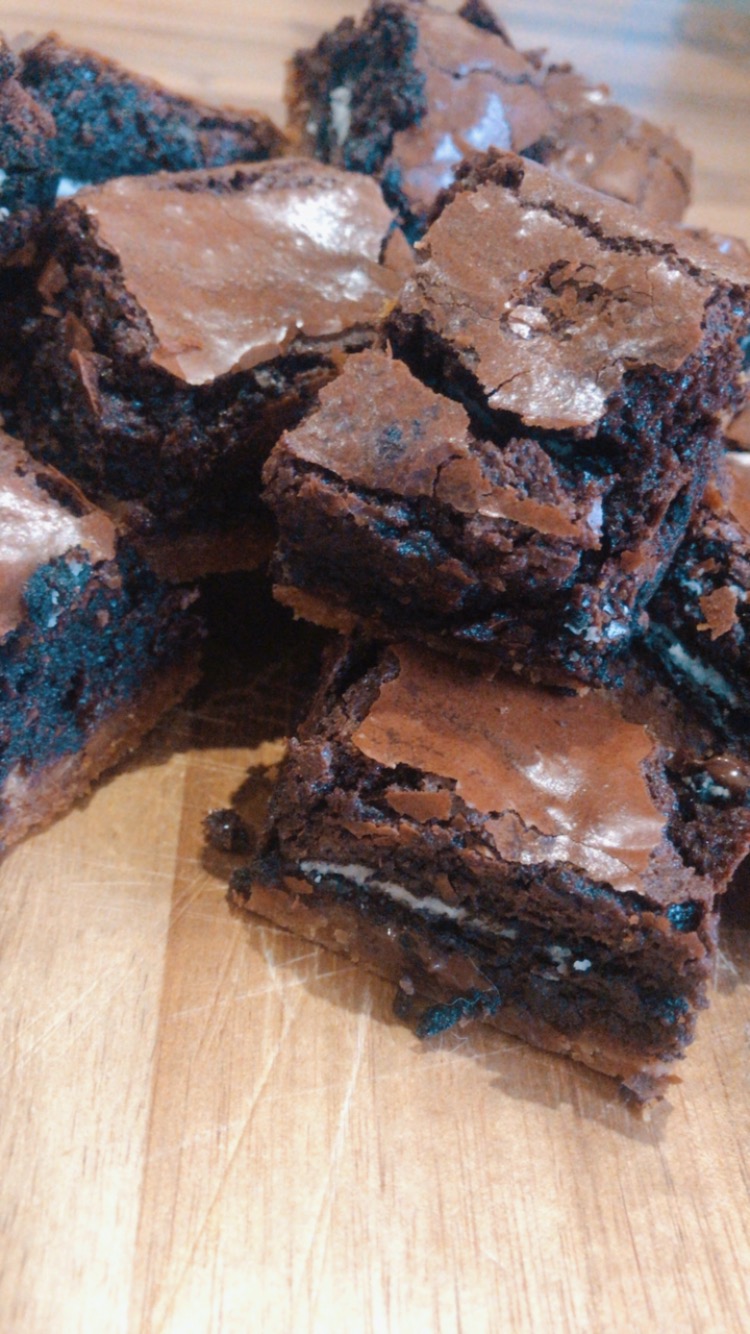 We didn't have all the exact ingredients so we just improvised and made our own version.
The ultimate brownie (also know as slutty brownie ) is a layer of chocolate chip cookie then a layer of Oreos topped with brownie.
We started off with the cookie dough and as we didn't have all the ingredients that they make there's with with used this recipe instead. I can't remember where this is from as we have been making them for years.
Cookie Layer
100g butter, softened
100g caster sugar,
1 tbsp golden syrup
150g self raising flour
1/2 tsp vanilla extract (optional)
50g chocolate chips
You want to cream the sugar and butter together then add the golden syrup. Once this is a smooth consistency add the rest of the ingredients to make your dough.
Once this is made you want to spread it out across a tray 9×9 is ideal but ours was a little bigger so the layers are thinner. Pop this in the freezer for 20 mins.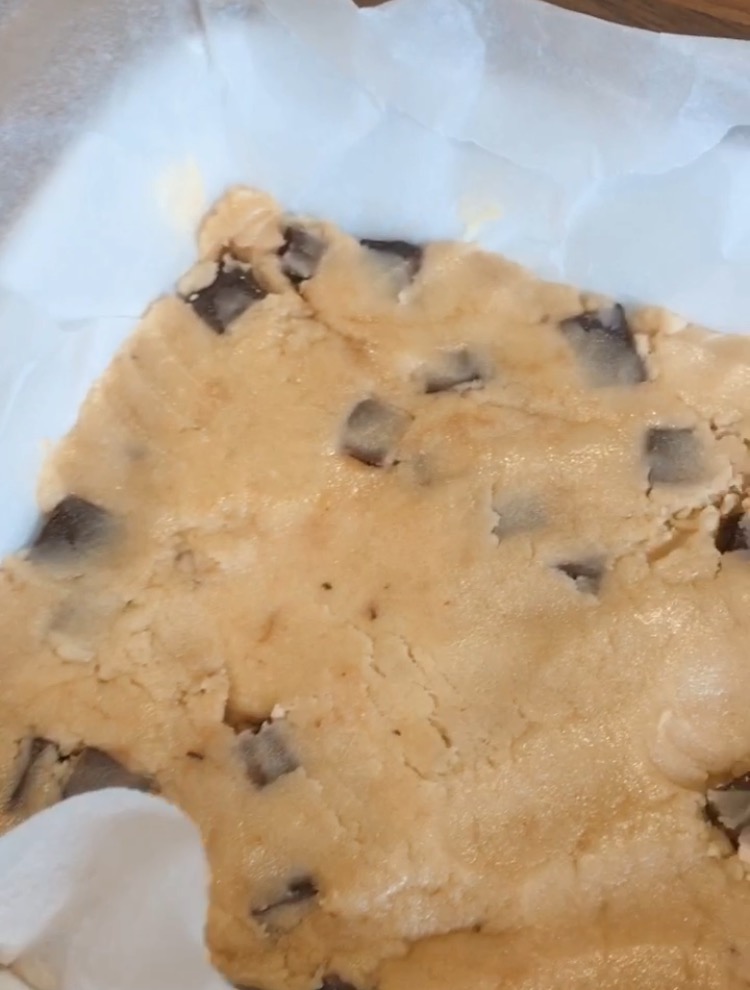 In the mean time make your brownie mix.
Brownie Layer
100 g Dark Chocolate
100 g Unsalted Butter
2 Medium Eggs
140 g Caster Sugar
50 g Plain Flour
25 g Cocoa Powder
150 g Milk Chocolate Chips
Start with melting the Dark Chocolate and butter together in a ban Marie whilst this is melting whisk your eggs and sugar together.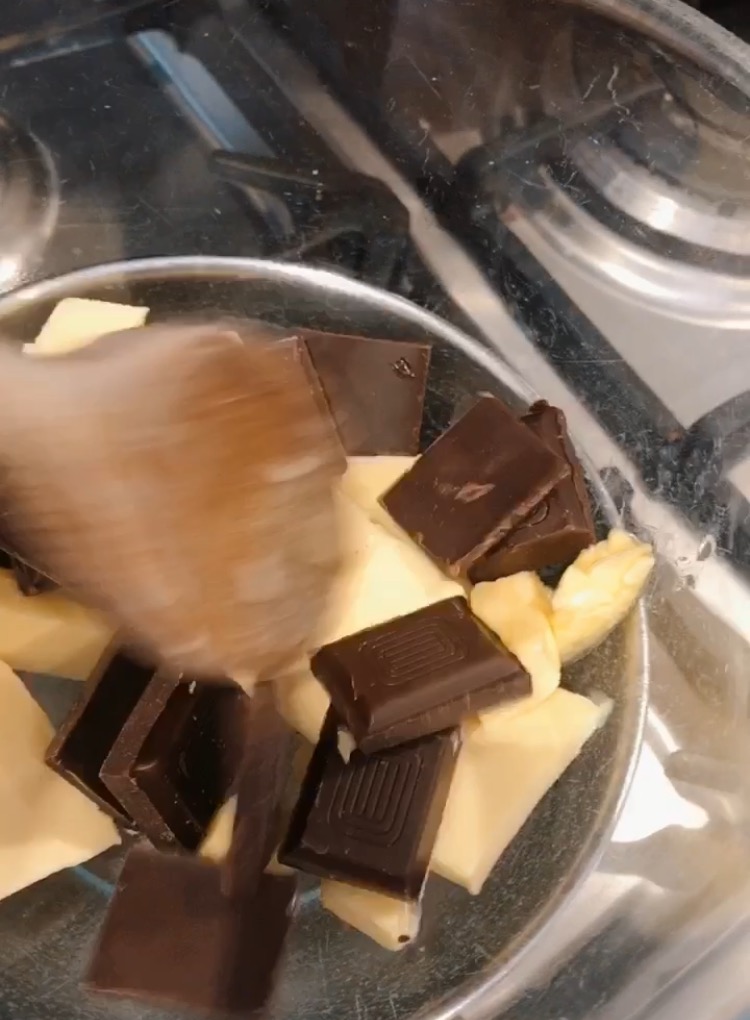 Once your chocolate and butter is melted fold in the egg mix, flour, coco powder and chocolate chips.
Get your dough out the freezer and layer on about 25-30 Oreos then pour on your brownie mix.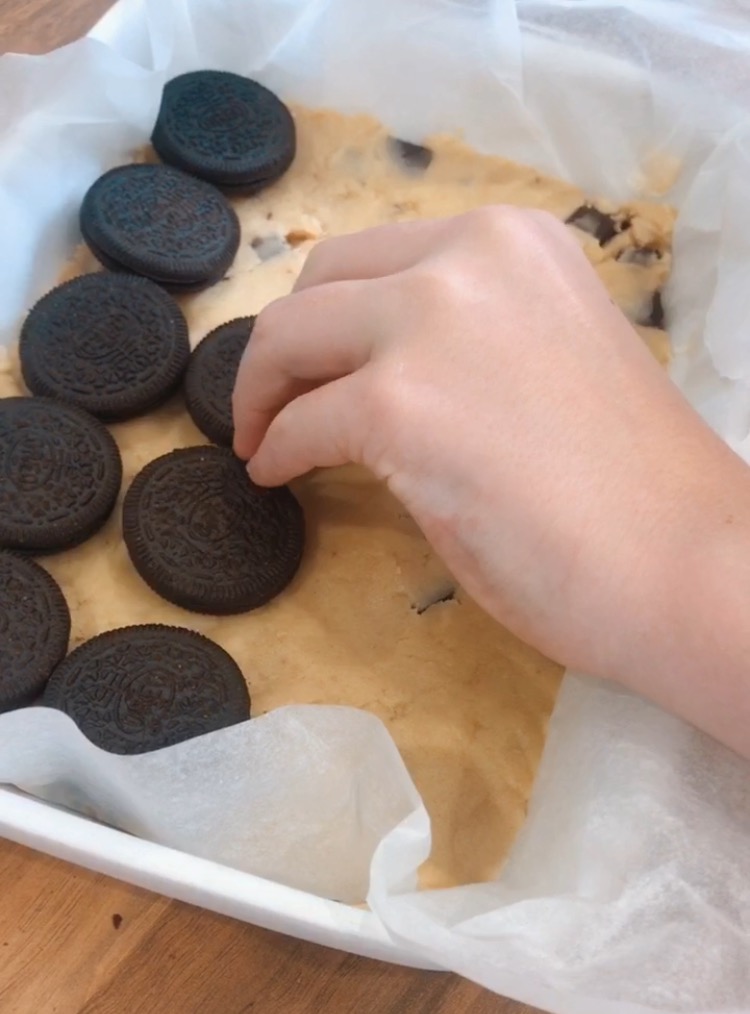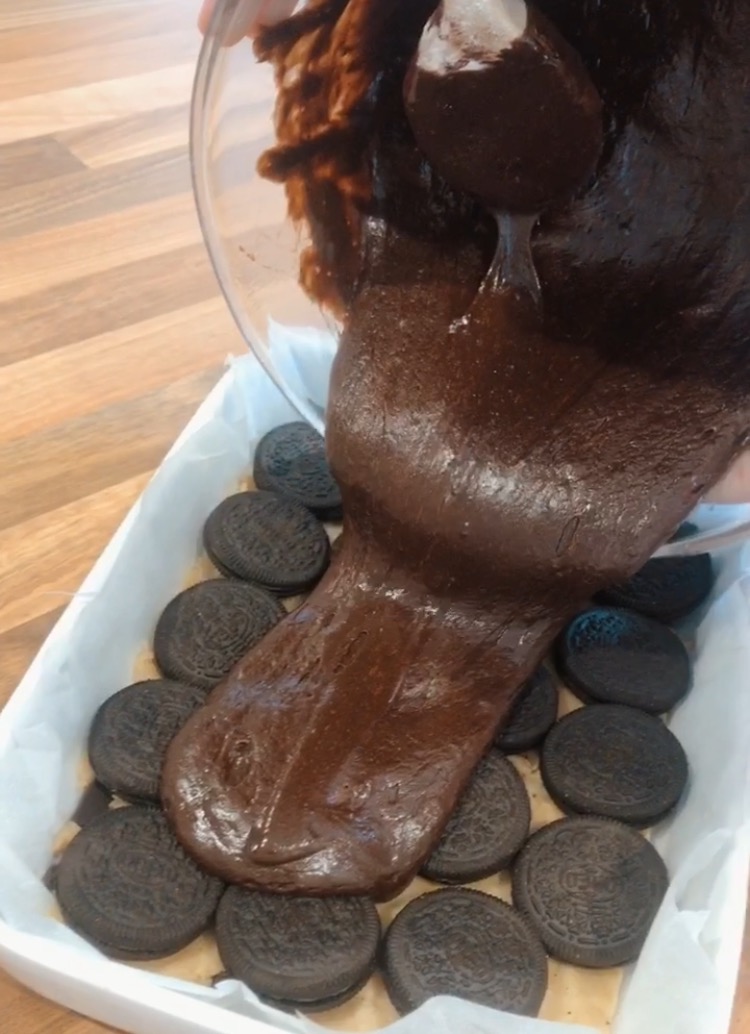 Pop in a pre heated over for 25-30 mins, this can take a little longer you want to be able to pull a knife out with a few brownie crumbs on but not wet batter.
These are honestly the nicest brownies we have made at home everyone loves them.
We are going to try a few variations with different biscuits and flavours.
Let me know if you make them.
If you like you can check out out Youtube video of us making them.
Thank you so much for reading see you next time xx
This is the link to the slutty brownies that I found online where I got my inspiration from.