Hello and welcome to our Blog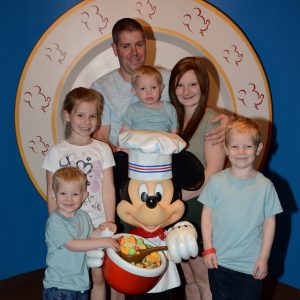 Hi, My name is Jody I am currently 33 and have four amazing young children Grace (7) Reuben (5) Elijah (3) and Seth (1). I am married to Adam who will also Blog on here. He is currently 35. We also have two Siberian Huskies called Day (Blue Eyes) and Night (Brown Eyes) who are also 7 years old.
We have started this Blog to have an online diary, and share our experiences. As much as we love our photos and videos, they don't always capture the emotions of the situation. This way we get the best of everything photos, videos and emotions.
We also really enjoy holidays (who doesnt?) we have been to Rhodes a few times as we got married there we have also been to Walt Disney World twice and really cant wait to get back.
We also love theme parks and have the Merlin Annual Passes which gives us unlimited fun in the parks.
So a little about us…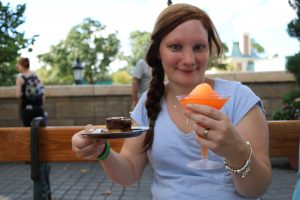 Me:- I have had a few different jobs growing up (still not a proper grown up yet) but my main job was working for Lloyds TSB when they were joint. I left before they split. I left work after having Grace, shortly before Reuben arrived as I hated her being the first into nursery and the last out. Even though she loved nursery, I just felt it wasn't for me. Luckily with Adam's income, I was able to become a stay at home mother, which I love.
I love crafts, baking and watching American TV shows – currently: Vampire Diaries, Originals, The Blacklist, House Of Cards just to name a few. Oh, and Once Upon A Time
I like the idea of a sporty outdoor life but once I'm on the sofa it all becomes a distant memory.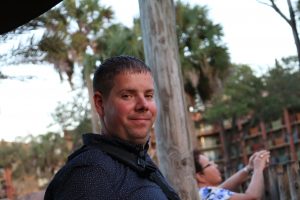 Adam:- Since leaving school, Adam trained to become an electrician and is now a Electrical Supervisor which is a role he really enjoys – after being on the tools for 18 Years. He is obsessed with technology – everything and anything to do with it, from music systems (Sonos being our favourite, and installed at home) to alarm systems. He can pretty much turn his hand to anything at all and has done all the work in our house from plumbing to kitchen fitting (he doesn't always do it as fast as i like though)
He enjoys the theme parks more than us all put together and his lattest hobby is video editing all our holiday footage – and there is a lot of it.
He is a wonderful husband and Father.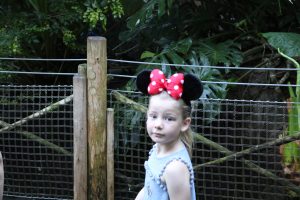 Grace:- Our first born and only girl. She is such an amazing little girl and surprises us every single day with her brilliance. She loves school, football and gymnastics – and is pretty damn good at it all (of course i would say that)
She can be a girly girl and also run round like one of the lads. She loves to read and is currently working her way through the David Walliams books. Billionaire Boy is her favourite so far.
She also enjoys watching Vlogs. Especially Disney ones and Zoella (I think she is a little young for it though).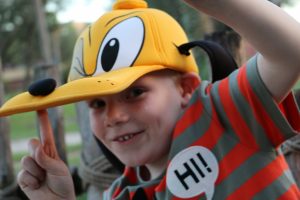 Reuben:- Our second born is also amazing but in so many different ways. He is not as sporty but more maths and puzzle focused. He could do a hundred piece puzzle by the time he was three and just continues to amaze us with the things he can do. He is always coming up with things to invent and once asked us to order him some springs to make jumping shoes. He never stops thinking and has an answer for everything.
He loves Star Wars and Marvel. He also plays football and loves to swim. He is one of the most caring children I have ever known (I know he's mine, and I will be biased) and is always thinking of others in everything that he does (especially his two younger brothers). He would play the Wii U all day if we let him or Minecraft on the iPad (Which Grace is also addicted to).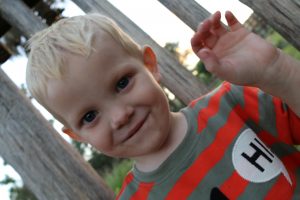 Elijah:- Our third born. Well what can I say, he is the funniest and caring little thing ever. Until about six months ago, he never spoke a word and I really thought he was behind and would struggle growing up. Then we went to Disney World in October, and he hasn't stopped talking since. He is becoming another little genius – counting, puzzles, drawing and playing the Wii U or iPad's. He can do things on the iPad that I didn't even realise were possible.
He loves to help out in the kitchen and doing chores around the house. Bath time is his favourite time and we really struggle to get him out once he is in.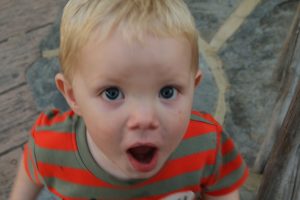 Seth:- The baby of the house is Peppa Pig obsessed and know exactly how to put it on Netflix. He likes to get his own way all the time and rules the roost a little.
He is a comedian in the making and a sneaky little one. He loves the dogs, and at one point I think he thought he was one of them. If we're not sure where he is, he will be sat with them feeding them out of there bowls (making them lazy).
He copies everything his older siblings do and most likely annoys them in the process.
The little boys are still at home with me. We go to a tiny talk class and a play group in the week and have lots of meet up's / play dates with friends to keep us busy.
So this is us. Nothing fancy or special just a normal family that loves adventures and being together as a family whilst making memories.
We hope you enjoy following our Adventure of a lifetime.