I was yet again awake early I managed to get to 5am this time yay.
When I booked all the meals 180 days ago I tried not to repeat to much that we had done before as we wanted to force our selves to try other places.
However when we did the reveal to the kids the first thing Grace asked was if we was going back to Ohana's and we wasn't.
I felt that bad that I spent the next 30 days trying to get a breakfast there with no luck. Sat in bed the morning before I was just checking again and bam 7:30 breakfast came up, I was beyond excited.
It fitted with our plans as well so the Disney magic was shinning on us.
Ohana's is just such a lovely place we were seated really fast and given the bread straight away, we had a lovely big round table by the window which we have had every time ( we have now been 5 times)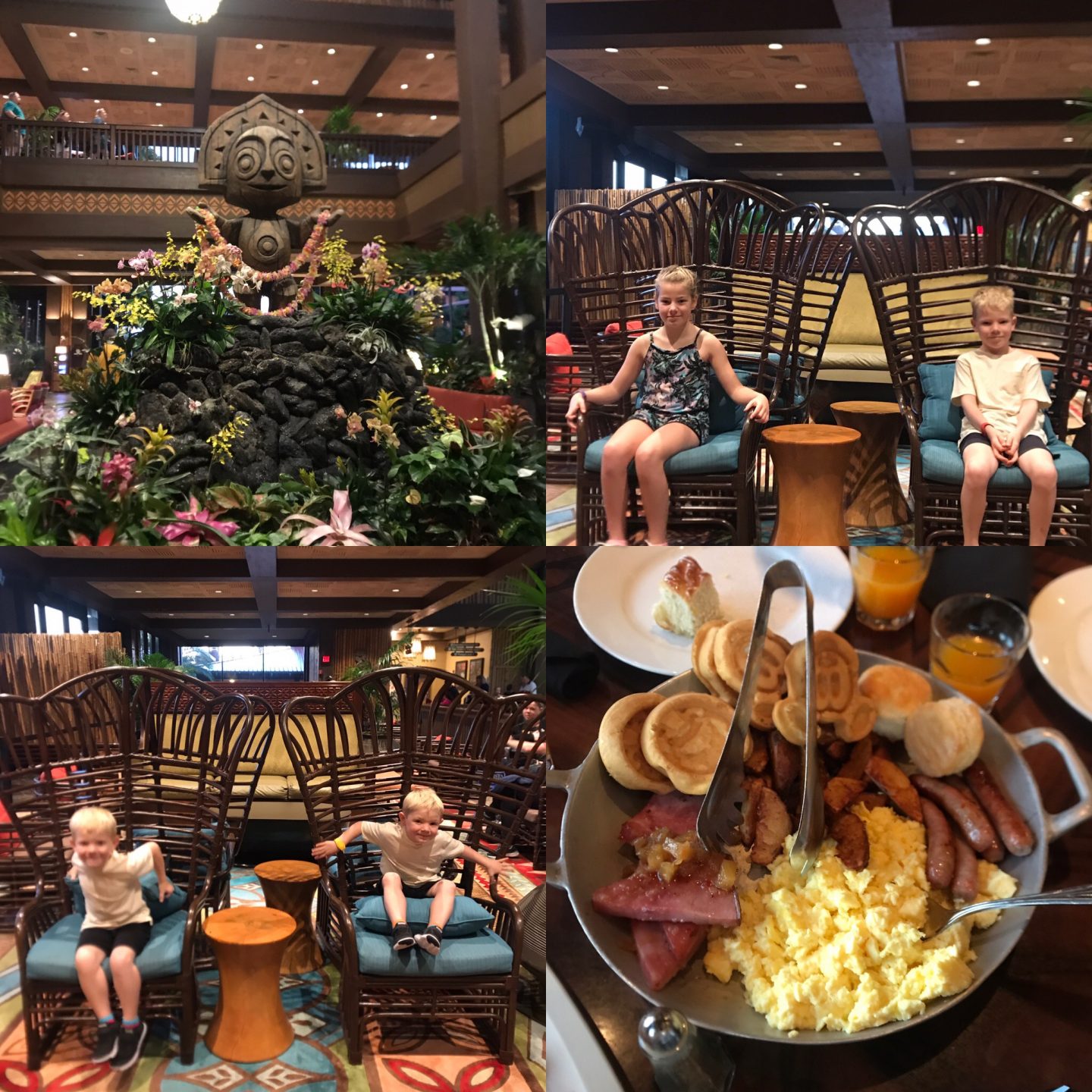 They were really fast to bring drinks and food out to us we had fruit, waffles, sausage, potato wedges, egg and gammon.
First out was Mickey then stich and Lilo followed shortly after. The kids love meeting the characters and they were all really good with them. They then danced around the restaurant with maracas.
After you go out you can have a professional photo with Pluto.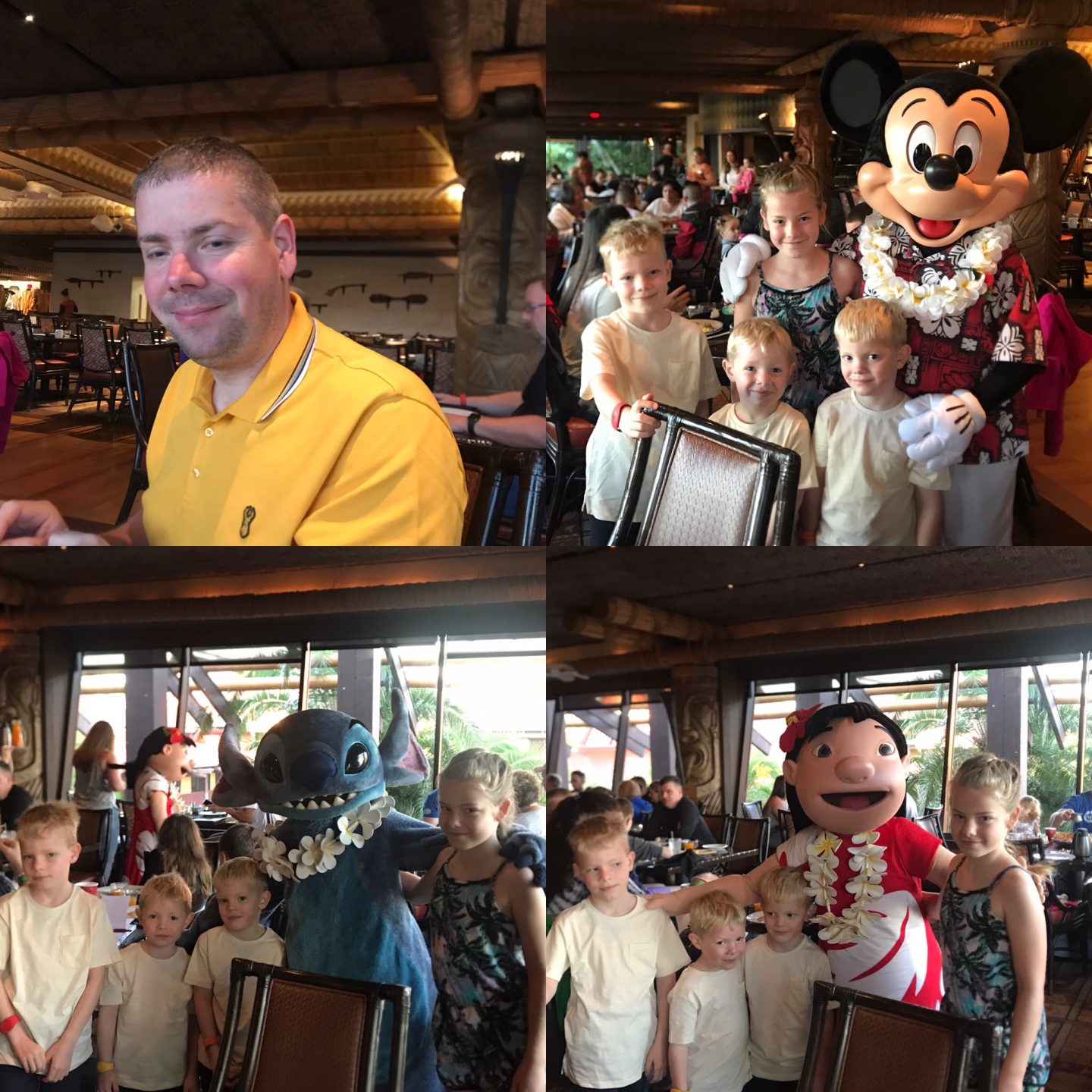 We needed to pop back to Walmart as the boys needed costumes for the halloween party. Its like a huge jumble sale but there is so many options.
We already had Graces from the last trip to Walmart she's gong as Evie from Descendants blue hair and everything. Reuben is going as Groot Elijah Ant Man and Seth is Optimus Prime
Me and Adam will get some t-shirts.
We went back to the hotel and they all went in the pool for a swim while I sat and edited on the side I did have a quick dip.
Everything went a little south at this point as Grace and Reuben refused to get out, they're not naughty kids but they are pushing the boundaries this holiday and its starting to wind us up. So we left them (they can both swim and we could see them)
They then managed to head butt each other and got out crying .
They can't really understand the whole fastpass reservation process and just wanted to swim even though I knew they were going to love where we was going convincing them of it wasn't working.
I had serious words with them and it seemed better but not much (they are tired as well)
Anyway we had Fastpasses for rock and roller and alien swirl so off to Hollywood studies we went.
They kids cheered up as soon as we walked through the entrance to Hollywood studios.
Rock and roller went down for a while so it opened our fastpasses up to use other rides which included tower of terror. Adam took the older two on rock and roller first then used my band and took the little boys on tower of terror as they had never done that before, Elijah hated it and cried. Seth loved it, thought it was hilarious bless him.
We all went to Alien swirl and really enjoyed it, its a short ride but funny I wouldn't wait more than 30 mins for it.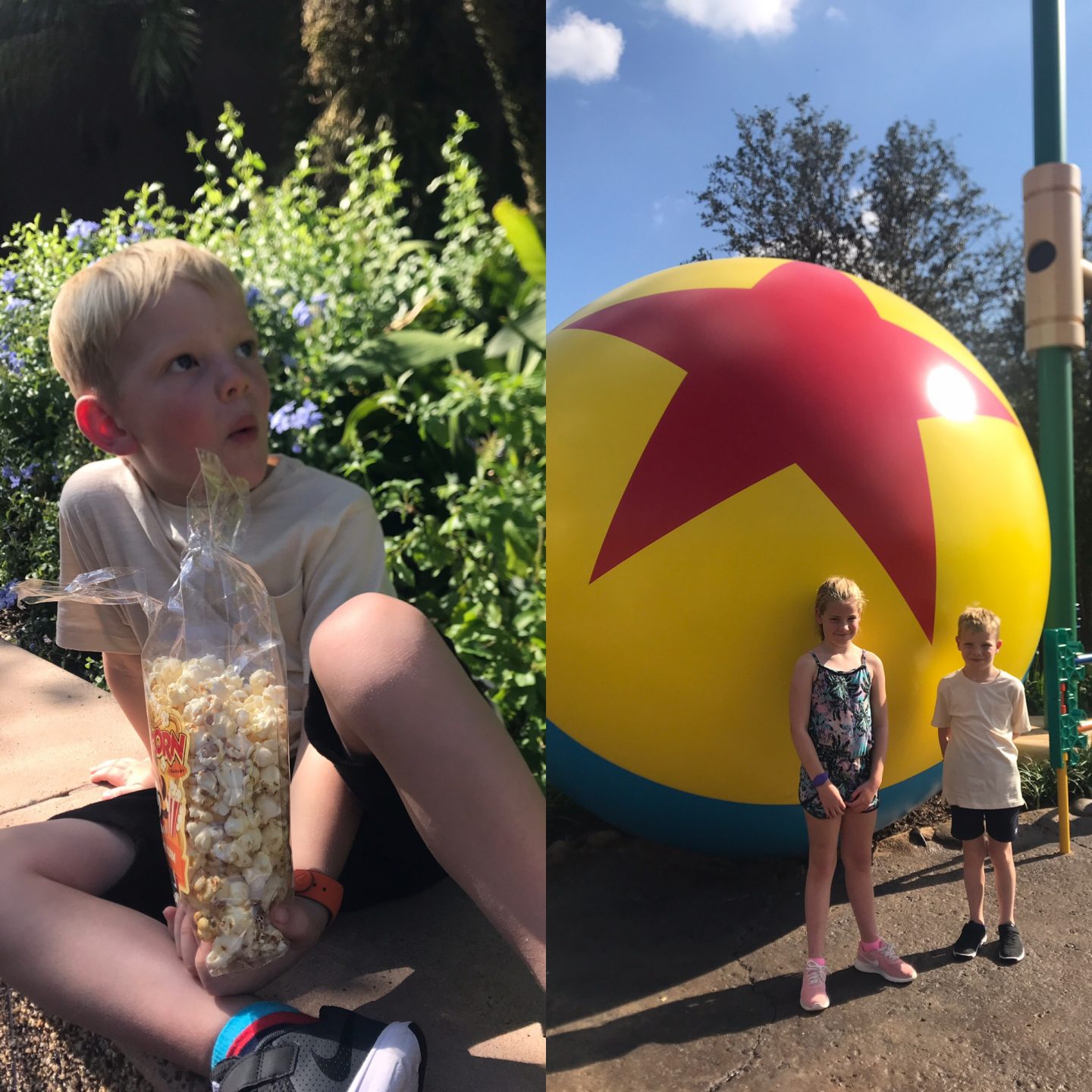 Back to the hotel to get ready for a fancy dinner at Artist Point this is two credits on the dinning plan and it didn't disappoint. The food was amazing and the service was out of this world. My water glass never managed to get more than half empty before it was topped up again.
I had the buffalo and Adam had the Salmon, Pudding was crem brûlée's and Adam had the cobler. Reuben and Grace had pasta Elijah had Steak and Seth had chicken they all had the artist palette for pudding.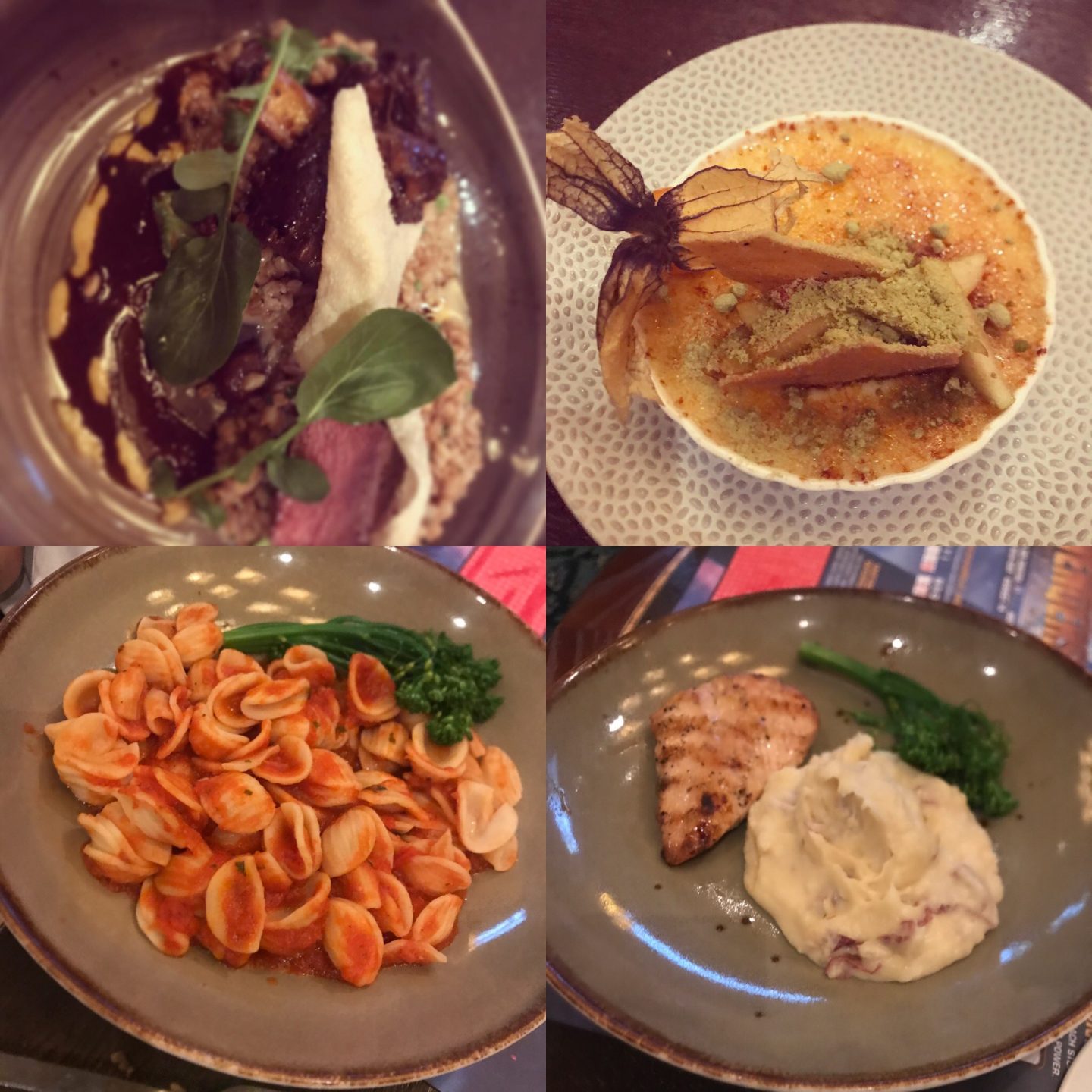 We left a large tip as it was so so good.
As we was at our resort we went for a slow walk around the pool area and then watched some of Nightmare before Christmas under the stars.
Kids were tucked up in bed by 9 and Adam and I watched the fireworks from our balcony and was in bed by 10.
Thank you so much for reading.