We were wide awake at 5:50 in the Hilton at Gatwick.
This hotel although a little dated and not as deluxe as expected was brilliant. So close to the airport. And the rooms were so big we all had a bed each. We were able to do twilight check in with BA the night before.
This made the morning with 4 kids a breeze.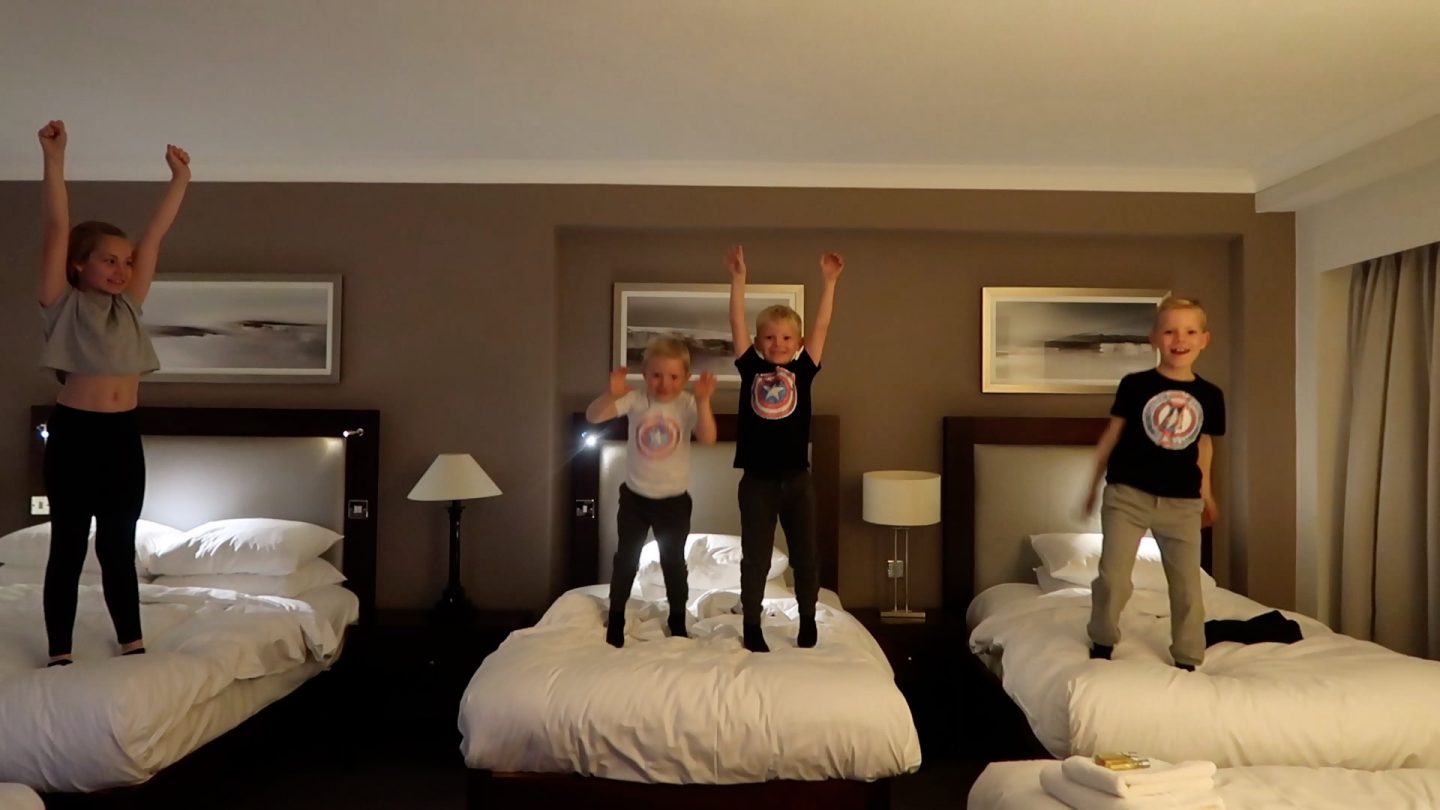 We had Premium security which Adam got for £2 on a Hotukdeals deal about 4 months ago love a bargain.
I (Jody) had to be scanned as I had metal buttons on my trousers. We had split up into teams so Adam had all the technology (we are doing daily vlogs & personal blog so have a few cameras / Laptops etc + Kids Devices of course), Grace and Reuben. I had all the food Elijah and Seth.
Security staff were brilliant with the boys and took them through to watch mommy get scanned.
Grace also left a bottle of water in her bag even though she made a big deal of checking all the boys bags lol oops so we had extra checks with that.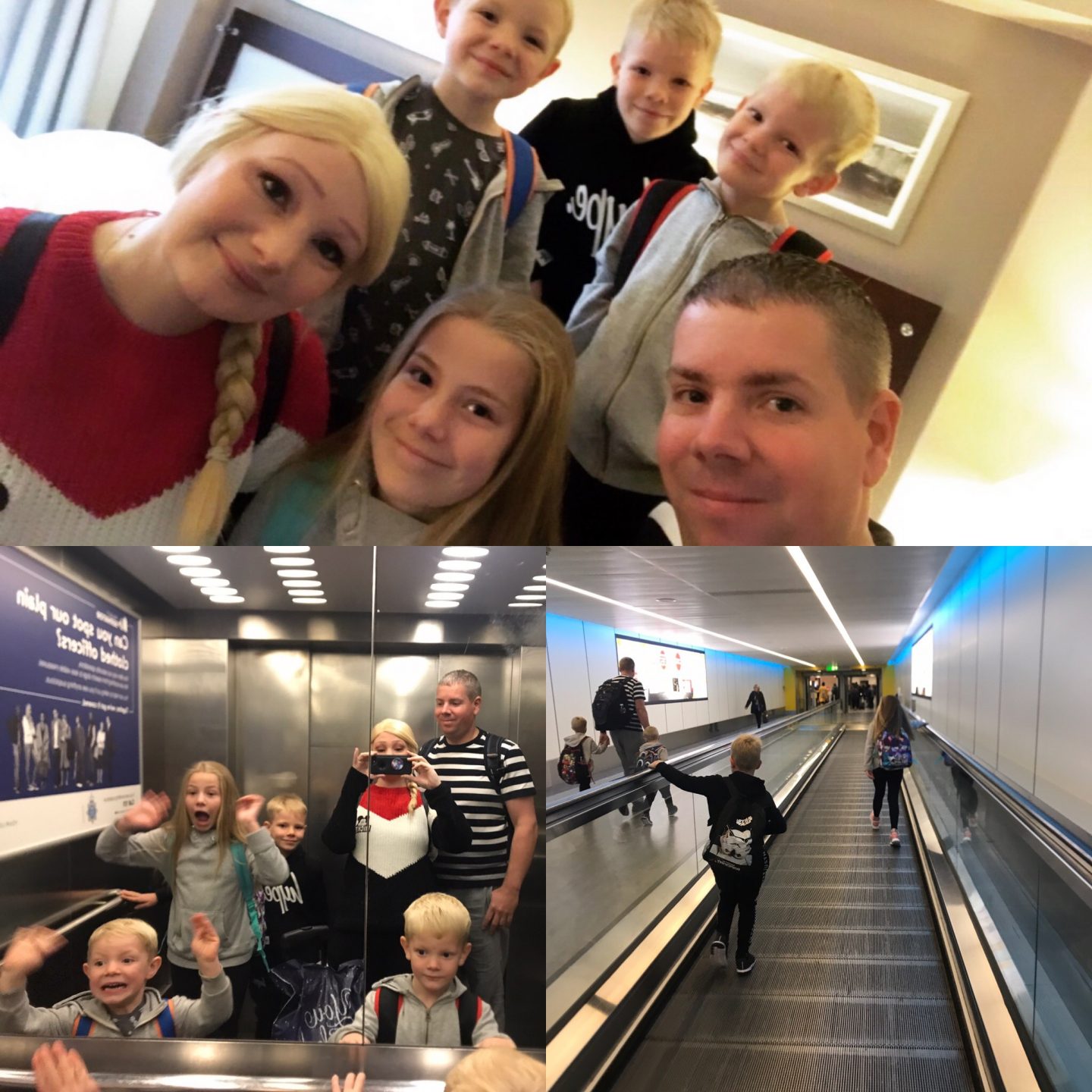 Breakfast at Weatherspoons was painful to order but fast to be served and delicious.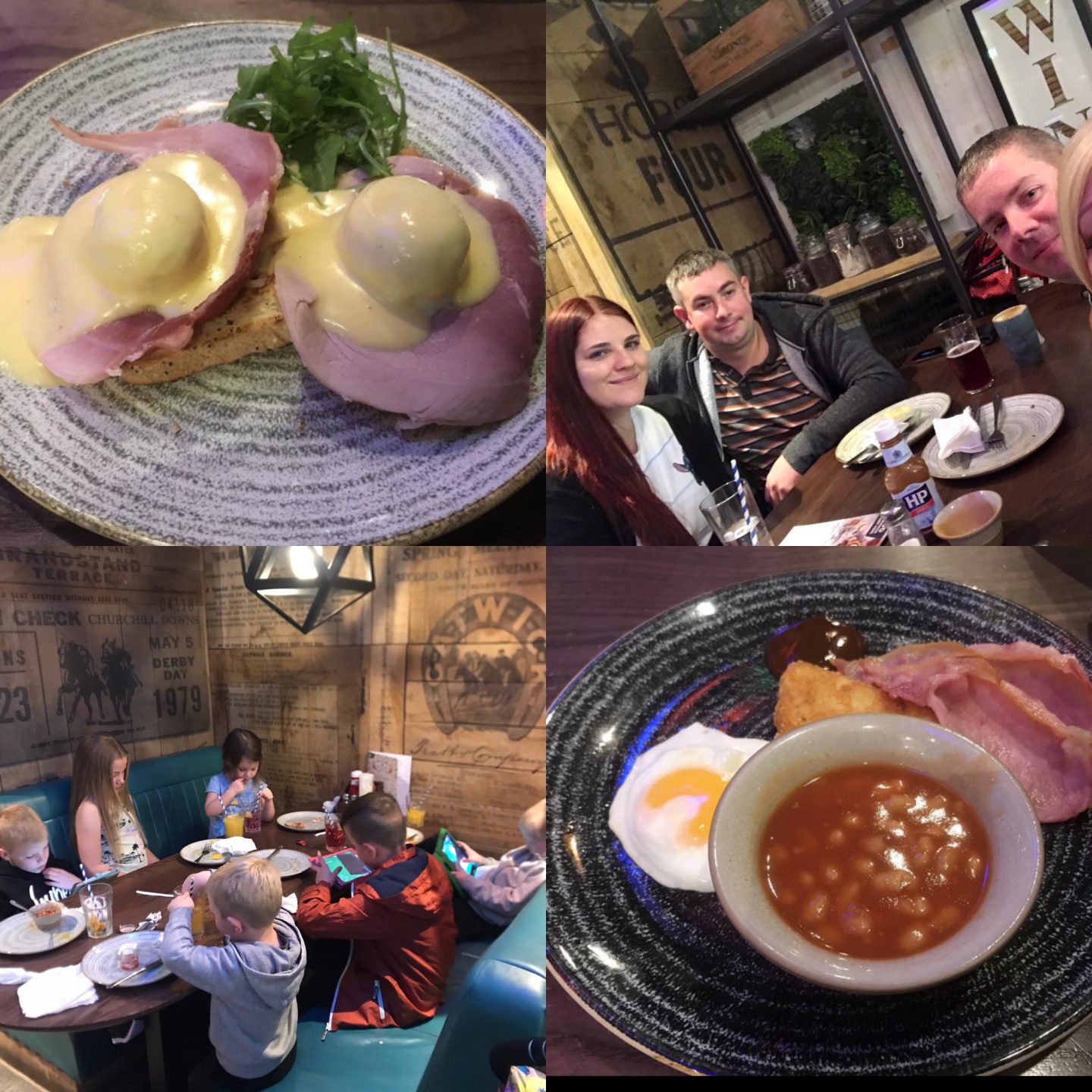 The time went really fast so after a quick boots trip we was on the plane and took off just 10 mins late.
The flight was good. In flight entertainment was fab. I watched Book Club, Tag and Ocean 8. Food choices were curry or pasta both were nice and the chicken sandwich at the end was delicious. We also had a mini magnum which was nice.
The kids were brilliant on the flight they didn't sleep though.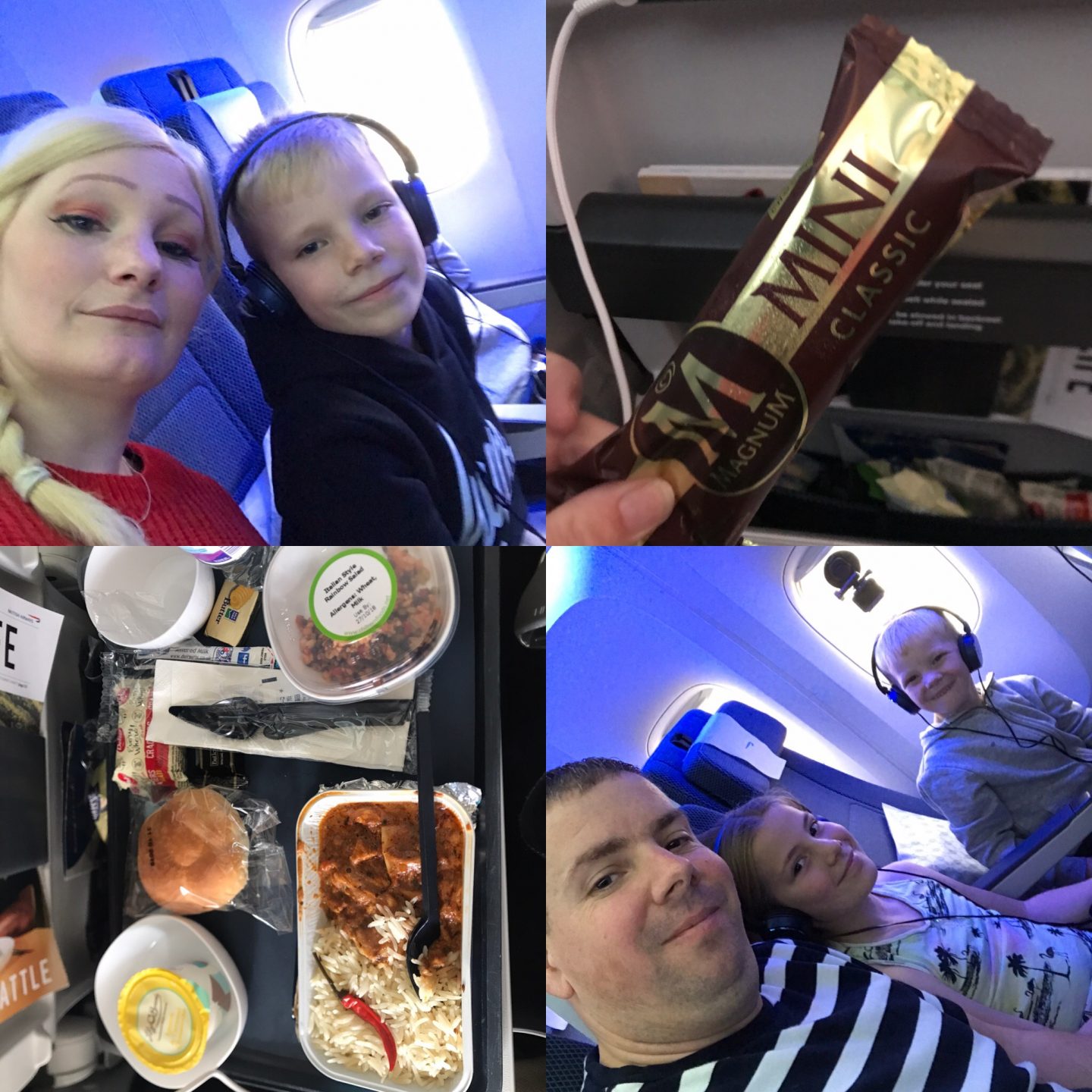 Immigration was brilliant (I know not many say that lol) we were through in 16 minutes (yes we timed it). As we have been before they had facial recognition for me and Adam and the officers commented on my hair colour change lol
Bags came off fast ish they were really spread apart. Toilet breaks done and we went straight to the Alamo Garage to pick up the car. This was so so easy as we had done everything online and literally didn't need to speak to anyone. We just went and got in a car which felt like we were stealing it lol. They stop you at the barrier and we had to show email confirmation driving licence and credit card. There was no hard sell for insurance upgrades. They just gave us the prepaid fuel options – which we declined.
The drive to hotel was very easy, three tolls 2 maned and one un maned we was prepared for this and had change from our previous trip.
The little boys fell asleep in the car so check in the Art Of Animation was a little harder as we had to carry them bless them.
We have booked this hotel just for the one night as we didn't fit in an airport hotel room lol we have the lion king suit which is fab. A little compact maybe but we all fit in fine and I think we could do two weeks here. We're not though we are moving to a super exciting hotel tomorrow.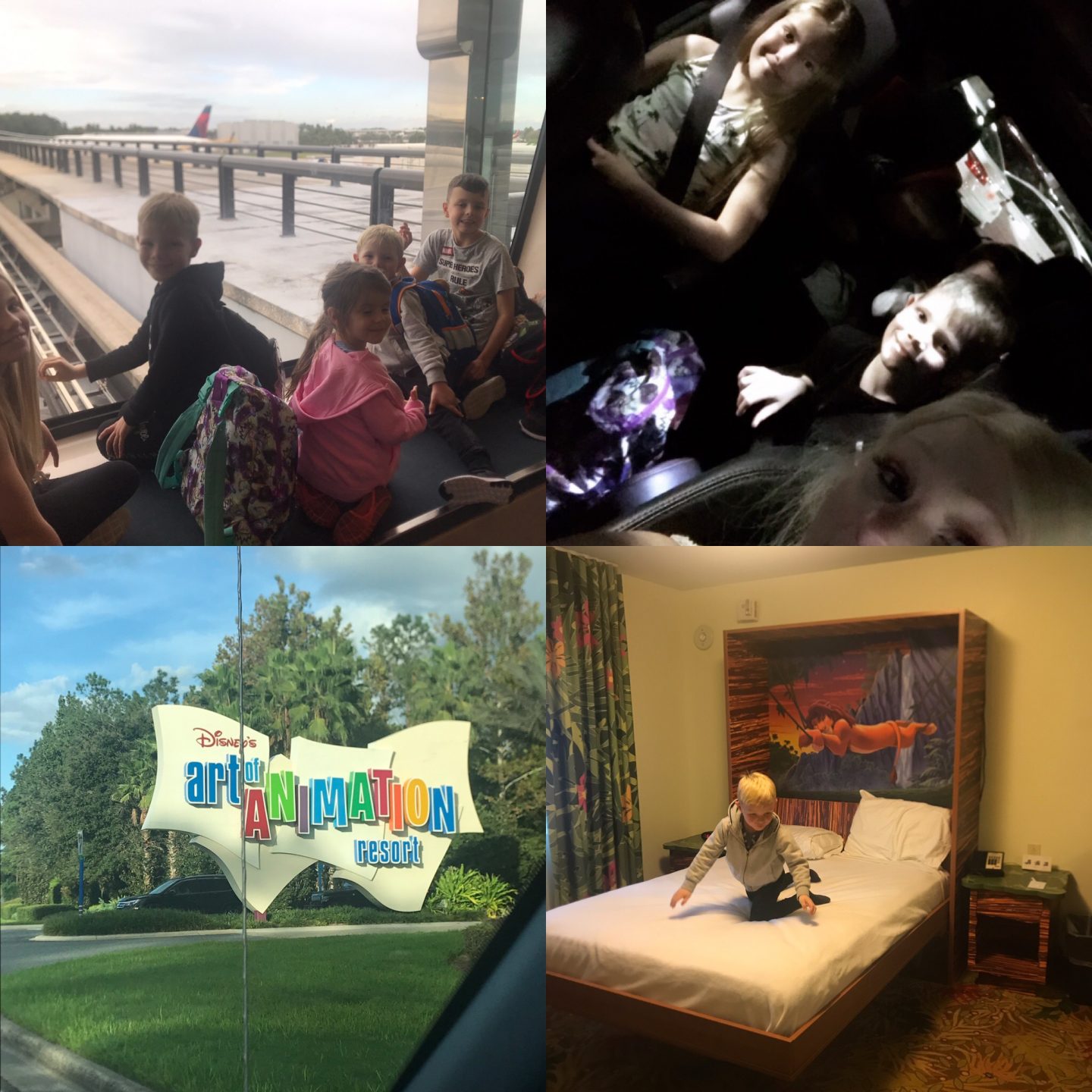 Trying to not sleep we decide to go swimming yes it was 12am home time but all the kids had woke up and were hyper. The pool here is amazing. We grabbed some food after from the food hall which was delicious. Kids zonked and me and Adam followed shortly after.
Thank you so much for reading dint forget to follow along on our YouTube channel as well xx