I'll do it tomorrow seems to be my new catch phrase at the moment.
I don't know if it's the wind down to the summer holidays, the hot weather or just the fact that I have become so lazy in the last couple of months.
Literally everything and anything I can leave until tomorrow I seem to be doing.
Like sorting the underwear. I used to do this as soon as I took the washing out of the tumble dryer but now I separate my ironing and underwear and then leave it in a neat pile at the bottom of the bed promising my self that every time I step over it I will do it tomorrow.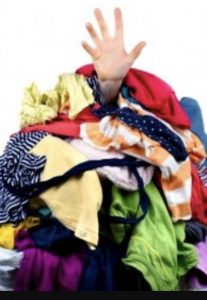 Or the lunches for school. Every single night I think right I'm going to do the lunches so I have more time in the morning! Every single evening I sit down after dinner and think ill do that tomorrow now.
I really need to clean the glass on the windows on the living room and kitchen door but that can surely wait till tomorrow.
The thing is I'm not sure when this tomorrow is going to come as with most of the things I keep putting off till tomorrow have been put off for a good few weeks now oops.
My tomorrow list is getting longer and longer per day which is making tomorrow a really daunting day. ?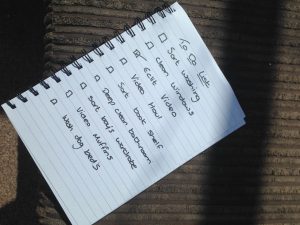 Just to point out I do actually do the kids lunches in the morning I don't let them starve until the non existent tomorrow arrives.
Cleaning the tiles in the bathroom and moping the floors have also joined the list.
Changing the bed spreads used to be a weekly thing and now they have started to slip into a 2 week thing – oops again.
I just get so distracted playing with the kids. And now its sunny i think my list literally has no chance, at all of getting done oops.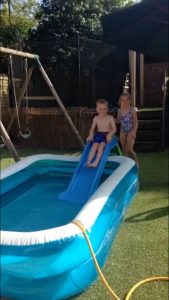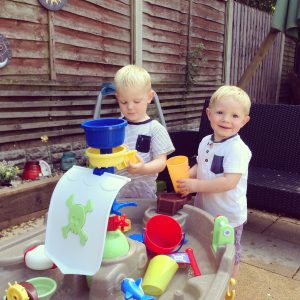 We are all fed and watered and managing to function through life so until tomorrow I think I will put my feet up and have a cuppa and add everything to tomorrows list for now.
Does anyone else have a tomorrow list (which isn't really tomorrow but some time in the not so distant future?)