Baking with little ones can be really stressful, but it can also be lots of fun. Baking with all 4 little ones can be a challenge, but we have found lots of recipes that are quick and simple so letting them help isn't as stressful.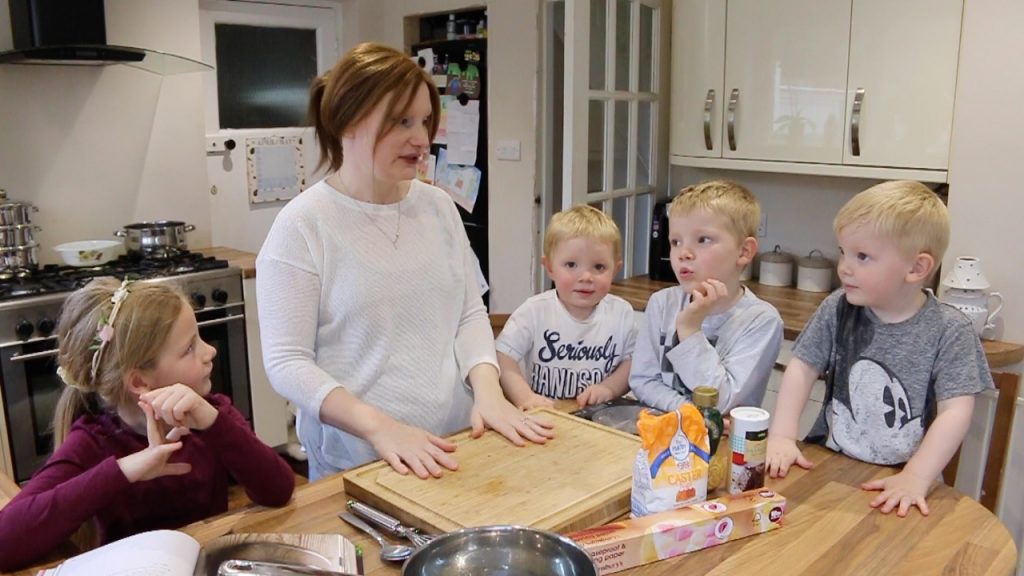 Some of the recipes that we have found are Rocky Road and Honey comb. We made some of these the other day so I thought I would share them with you.
Rocky Road
This is easily one of our favourites and we follow Nigella Lawsons recipe which is: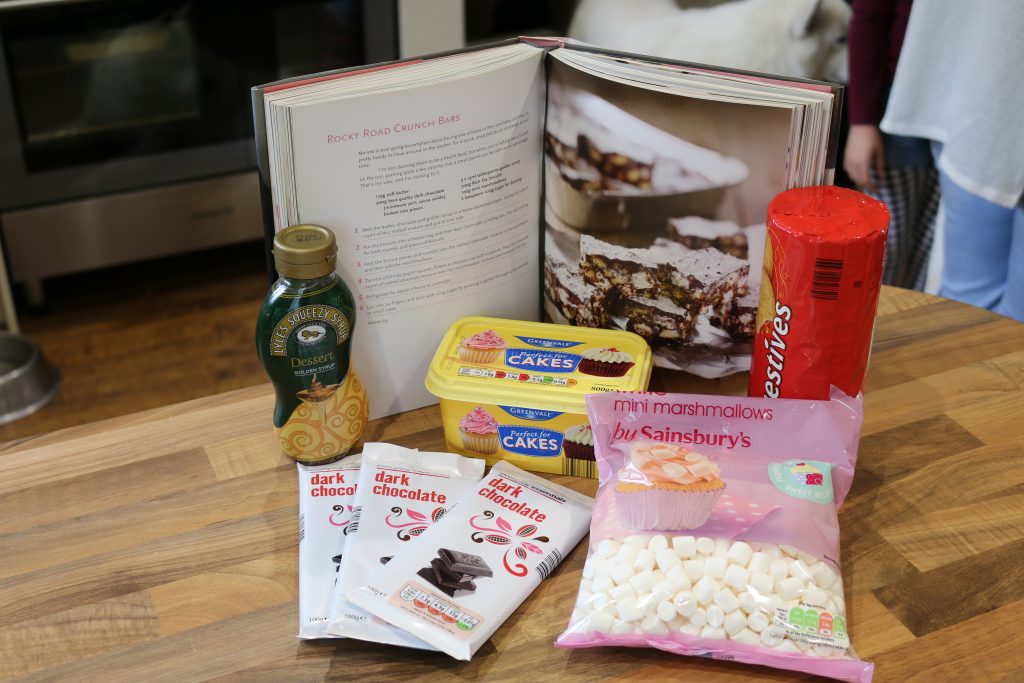 300g of dark chocolate (we have used milk as well and it is just as nice)
125g soft butter
3 x 15ml tablespoons golden syrup
200g rich tea biscuits (we actually use digestives as I prefer them)
100g Marshmallows
Icing sugar to dust with
you will also need:
Saucepan, freezer bag, scales, tablespoon, tray, and tin foil or baking paper.
So this is the way we make them, it's not quite the Nigella way.
We put all the biscuits in a freezer bag and bash them with a rolling-pin, then we melt the chocolate butter and golden syrup in a saucepan over a low heat.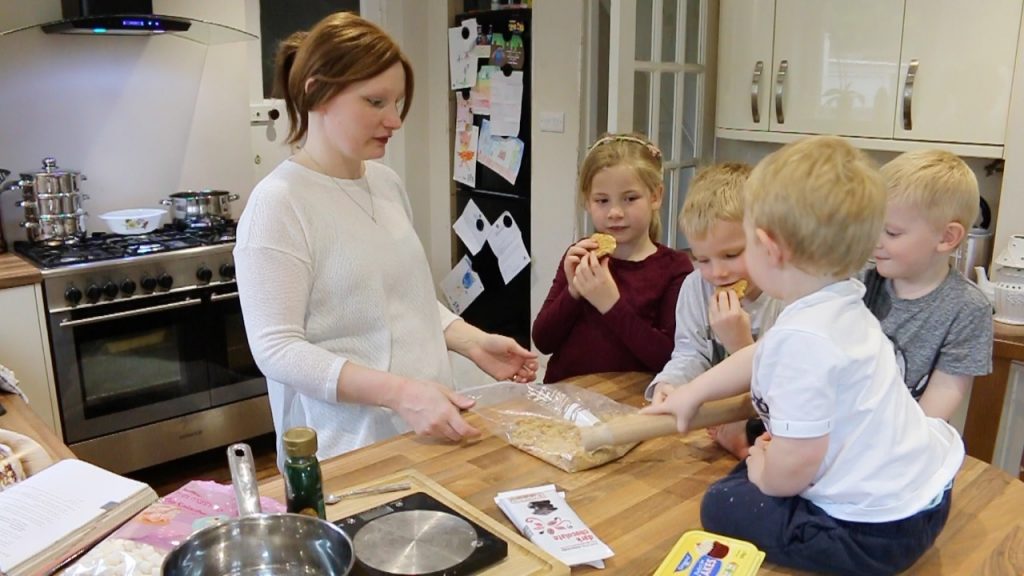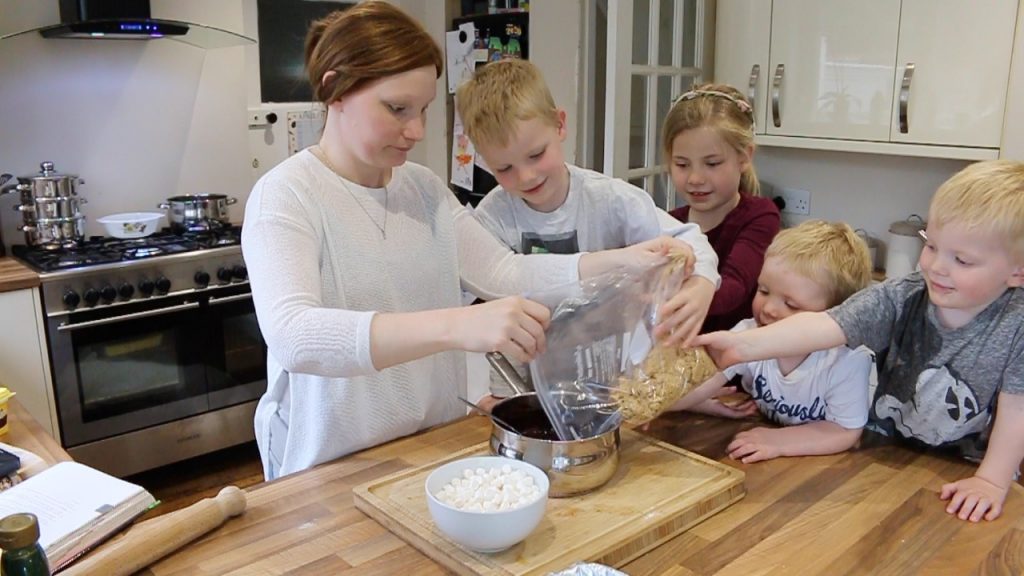 Once its all melted we mix all the marshmallows and crushed biscuits in. We then pour it into a tray lined with either foil or grease proof paper and push it down to compact it and place it in the fridge.
We leave it for about 2 hours then get it out and dust with icing sugar and cut into pieces these can be as big or little as you like.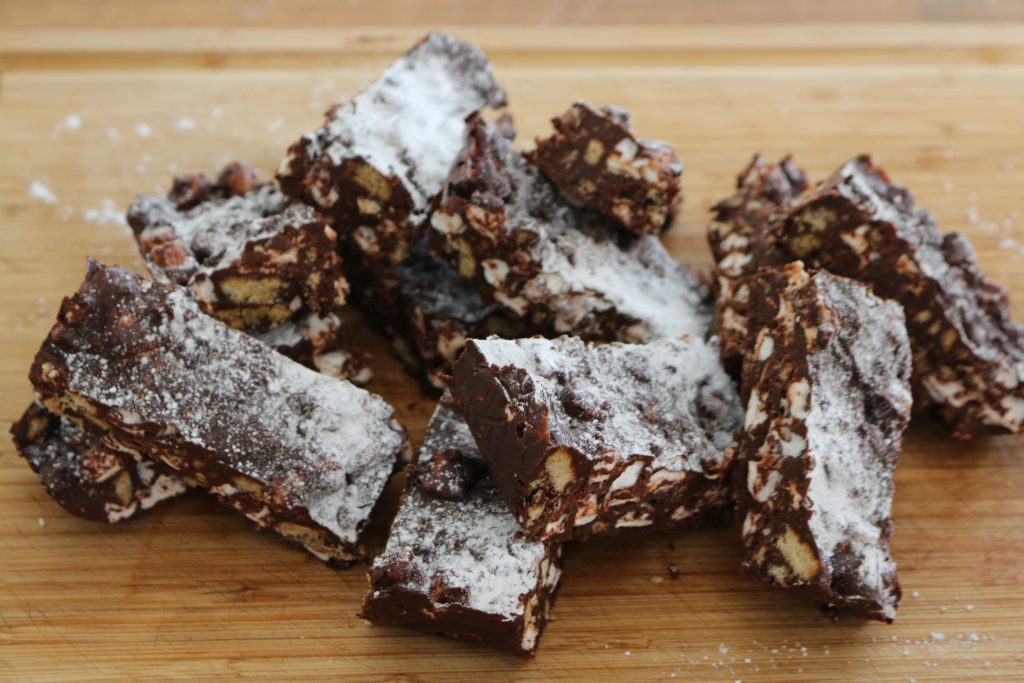 The little ones love making this as I let them break the chocolate up and bash the biscuits as well. They also help to mix it all together and then the best bit ever, they get to lick the bowl.
Honey Comb
This is so simple to make and although the little ones can't help loads they love to watch it being made.
You will need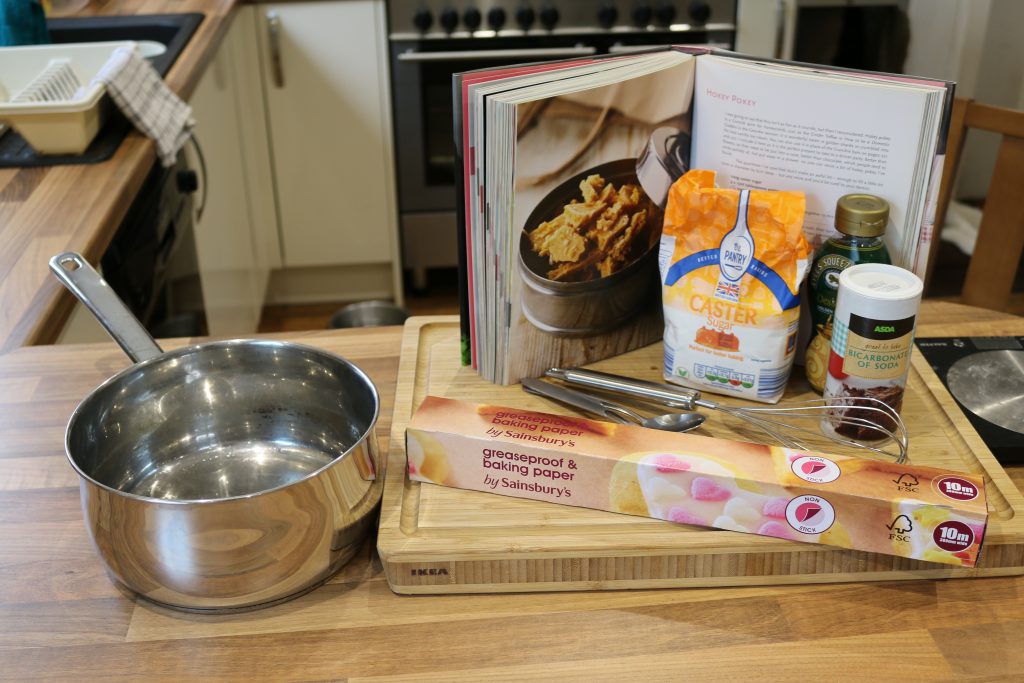 100g Caster Sugar
4x 15ml tablespoons golden syrup
1 & 1/2 teaspoons bicarbonate of soda
Saucepan, whisk, baking paper, scales, tablespoon and teaspoon.
So we let the little ones put the sugar and golden syrup in the saucepan and stir it all together.
Then it needs to go on the heat you must not stir it once it's on the heat and just leave it to melt together. It should look like bubbling golden syrup.
Now for the tricky part.
Once it is all bubbling you need to take it off the heat and whisk in the bicarbonate of soda, it will instantly start to fizz and you need to turn it straight out on to the baking paper and just watch it grow.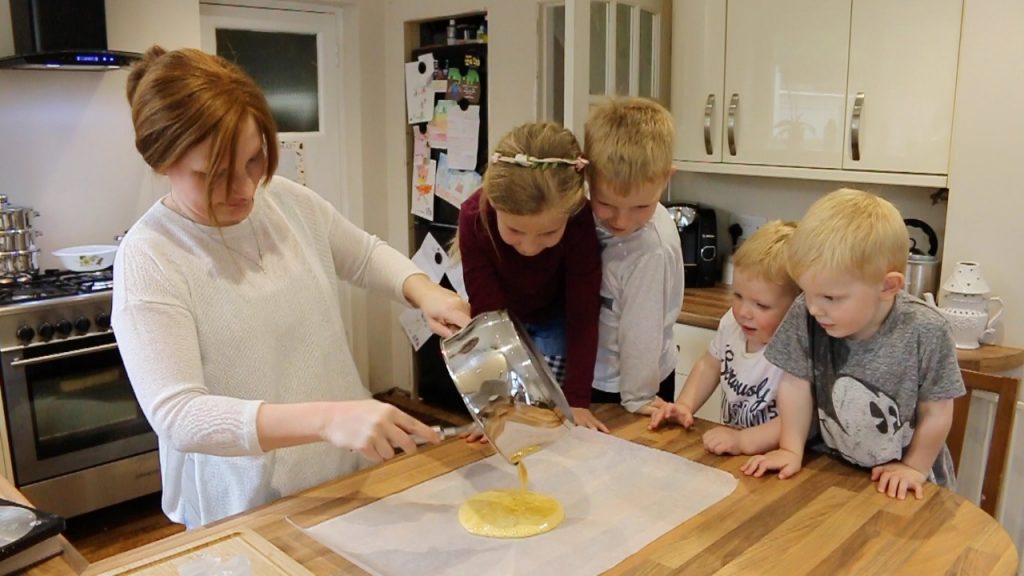 The first time we did this it seemed to just grow and grow but when we did it with the little ones it wasnt as dramatic but the finished result still tasted amazing.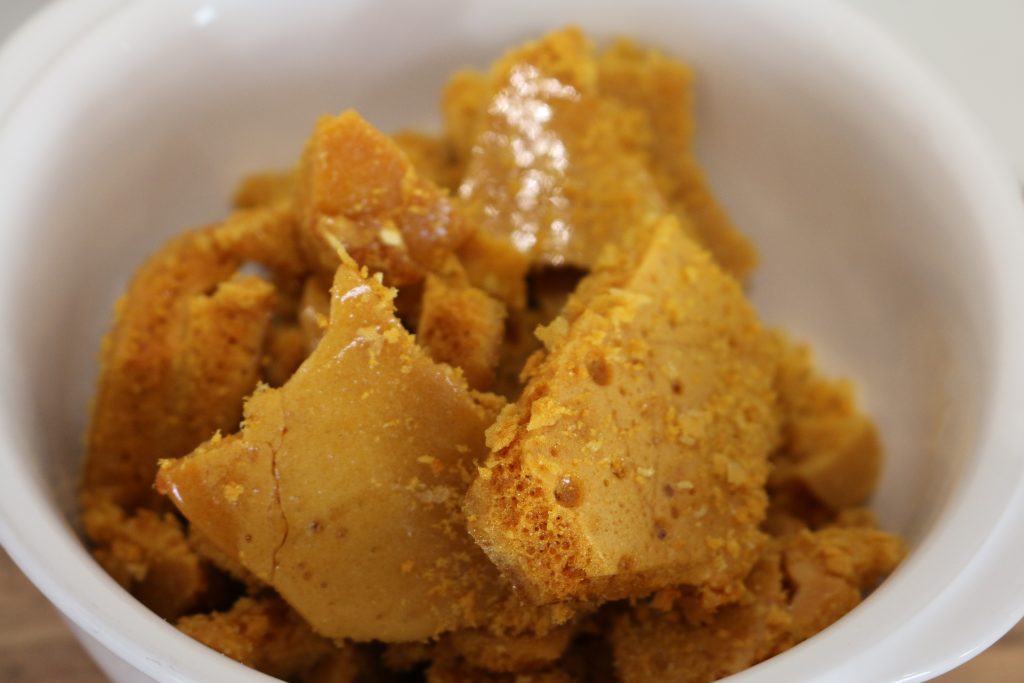 We also have a video of us making these on our YouTube channel if you would like to watch:
Please accept YouTube cookies to play this video. By accepting you will be accessing content from YouTube, a service provided by an external third party.
If you accept this notice, your choice will be saved and the page will refresh.