I just want to quickly say that I love blogging about our holidays, but I do find it hard once we are back. I get really bad holiday blues and this is why it has taken so long. Im going to try really hard to do at least one a week till I'm done so we can look back for all the memories.
Magic Kingdom ( Christmas ) Be Our Guest and the Pool
We had a slow start to the day today. Truth be told we were all so tired from the Halloween party followed by the full day at food and wine. We all needed a good sleep.
We got the boat over and a lovely lady offered to take our photo and it turned out fab.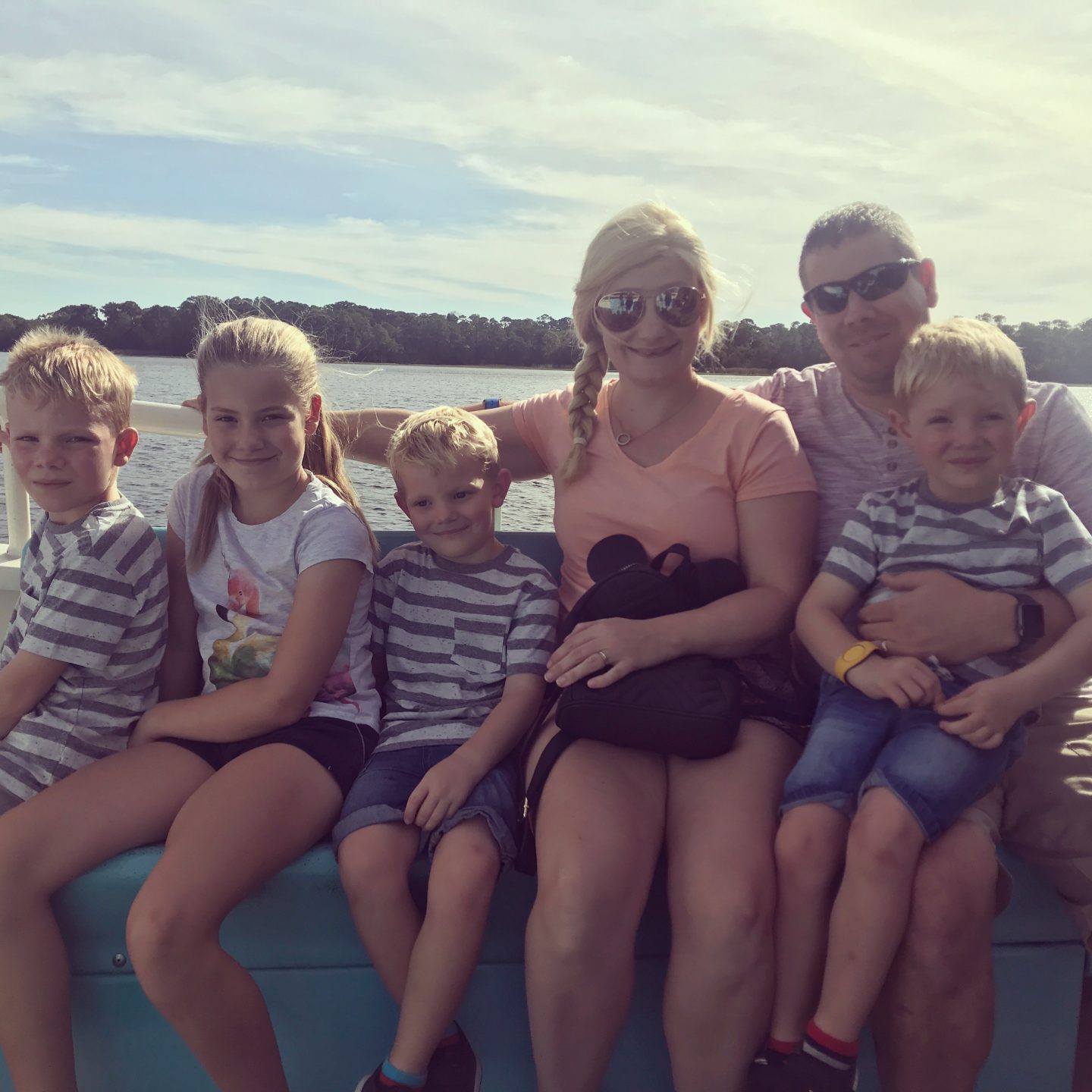 I was so excited today because over night they changed the decs to Christmas I wasn't sure I believed it till we saw. The tree wasn't up but the decs were still beautiful.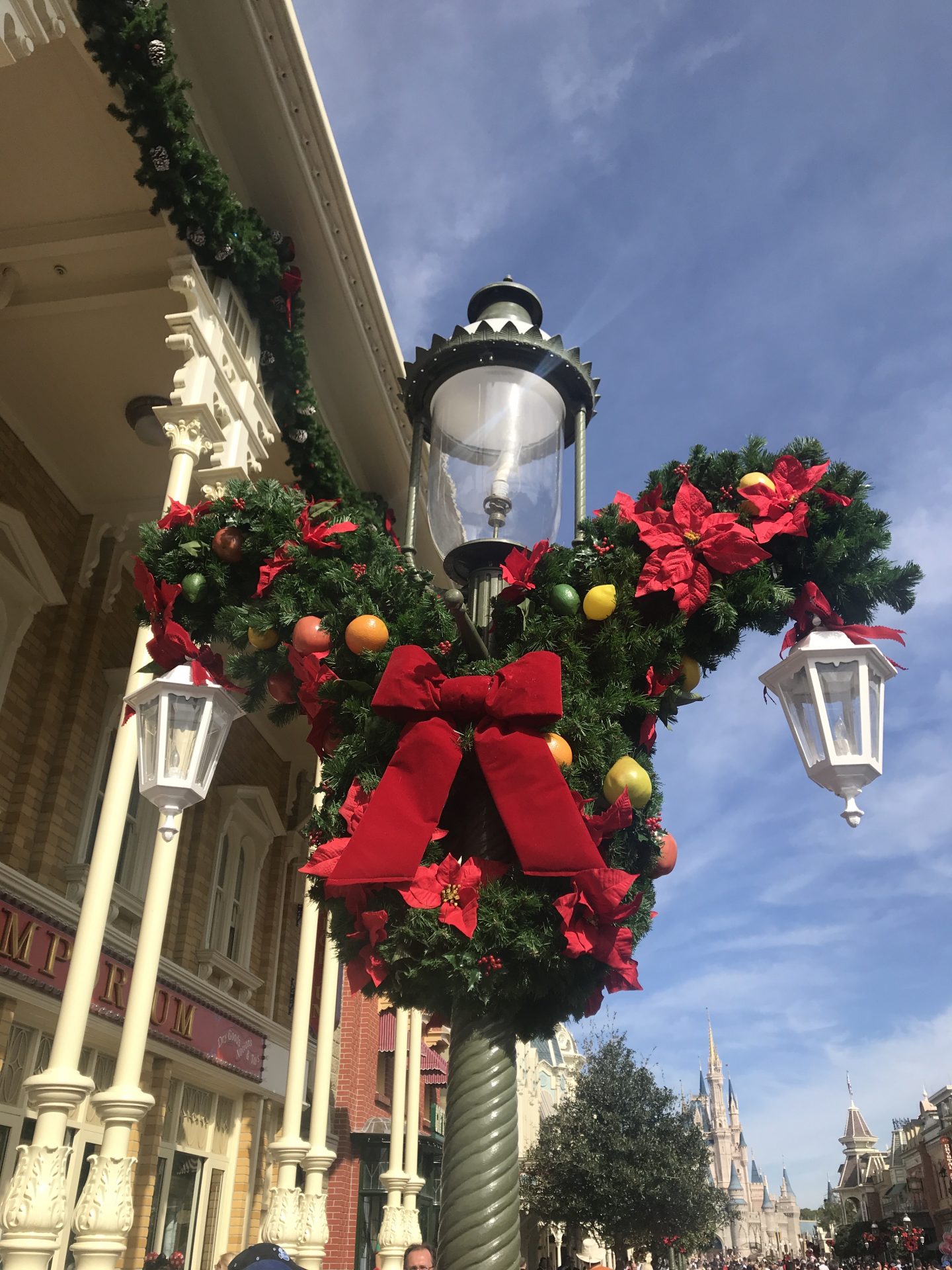 Our first fast pass was buzz light year space ranger spin. I beat everyone on this woo hoo Grace declared her gun wasn't working Adam said I cheated as I kept shooting when the ride stopped for a min (as if he didn't) and Elijah sulked as he didn't win.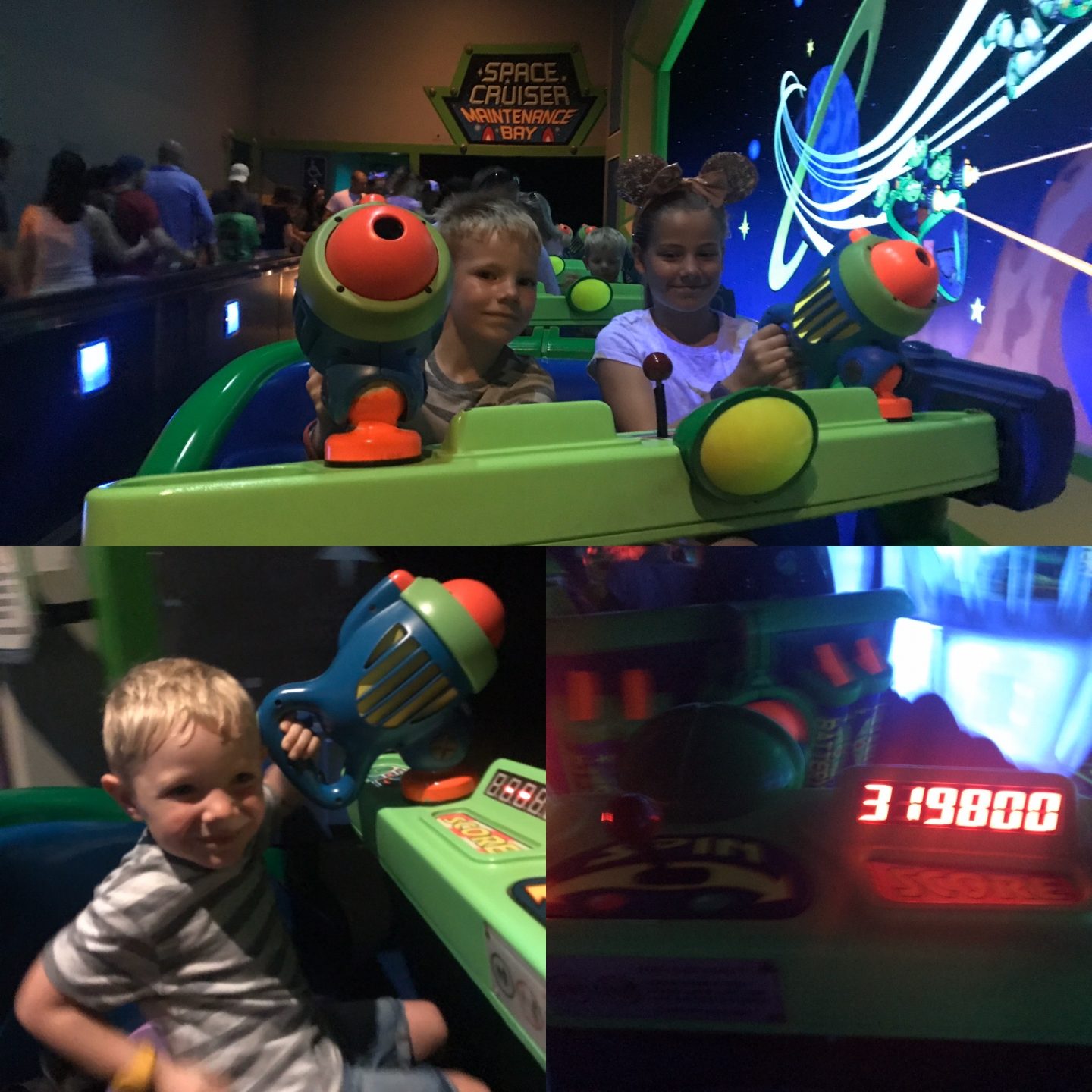 Our BOG reservation was at 12 so we made our way over to the castle, we let the kids guide us today with their maps and Reuben had my phone with the app on. They were all incapable of looking where they were going and reading a map.
Checked in super fast then had to queue to order food.
Me and Adam ordered the pork as did Reuben and Elijah. Grace and Seth had the grilled cheese sandwich this came with a turkey soup. We also used snacks and ordered cupcakes. I also had the peach Bellini which was delicious.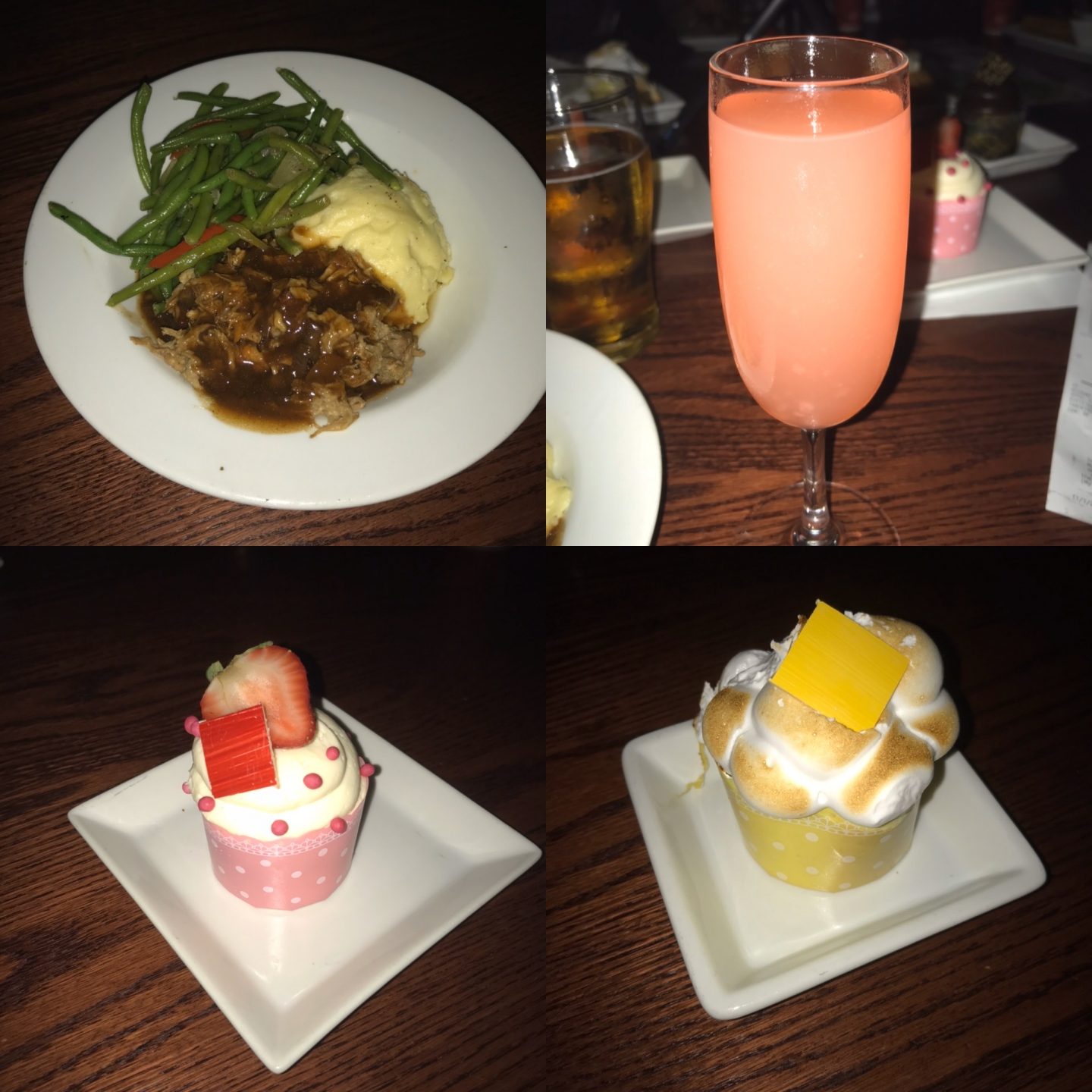 Finding a table wasn't easy, you have to seat your self here for lunch then they find you and bring your food. There was couples sat on tables of 8s and lots of 4 tables left which we don't fit on. We walked round twice before said couple had finished then we got the best seat in the house in front of the rose.
The storm in here is fab and the kids loved watching the portrait change.
The pork was amazing but the kids didn't love their meals the soup wasn't that good and Reuben didn't love the pork. Lemon cupcake was amazing the strawberry cheese cake not so good.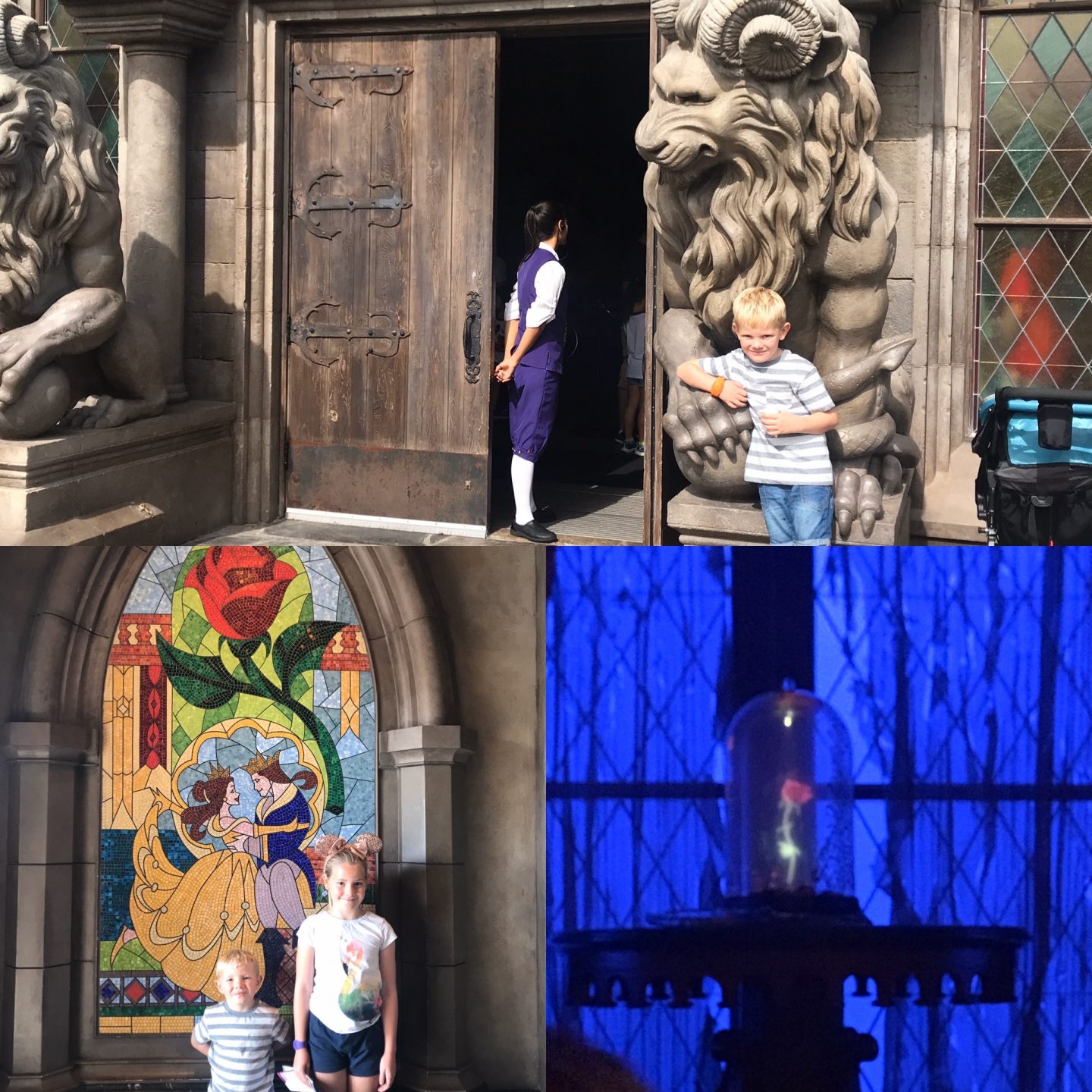 All stuffed we made our way to big thunder mountain.
I accidentally on purpose fell in the Christmas shop on the way and bought a few things for family back home.
We all love big thunder and the fact we can all ride now is fab, the queue for splash mountain was only 25 mins (was actually more like 15) so we all went and got wet on this lol
Today was a super hot day so dole whips were needed, we made our way to adventure land to find a line so long there was no way I was standing in it. Then Adam noticed the phone order collection point. Quick order on the app and we had our dole whips in less than 5 mins bonus, Was so easy to use.
The pineapple juice from here is just amazing love it so much. Reuben managed to drop nearly a full one on the floor though! kids who'd have them?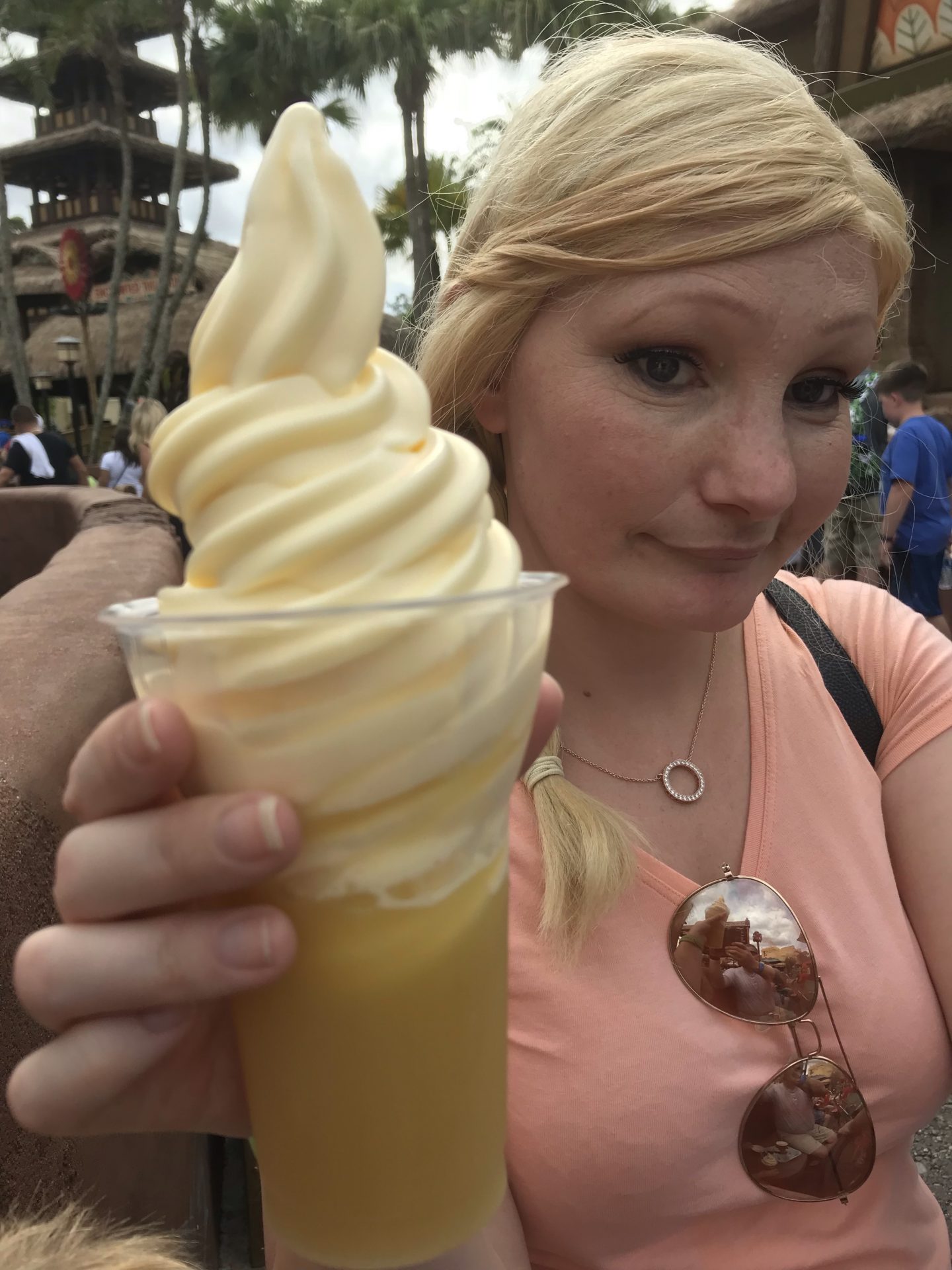 Seven dwarfs next, kids were getting tired again and the heat wasn't helping so we made a plan to make this the last ride then go back to the pool for a bit. Seven dwarfs done (isn't it a really fast ride and over too fast? I think it is) and we couldn't resit one go on the spinning cups ( again I thought this was really fast as well)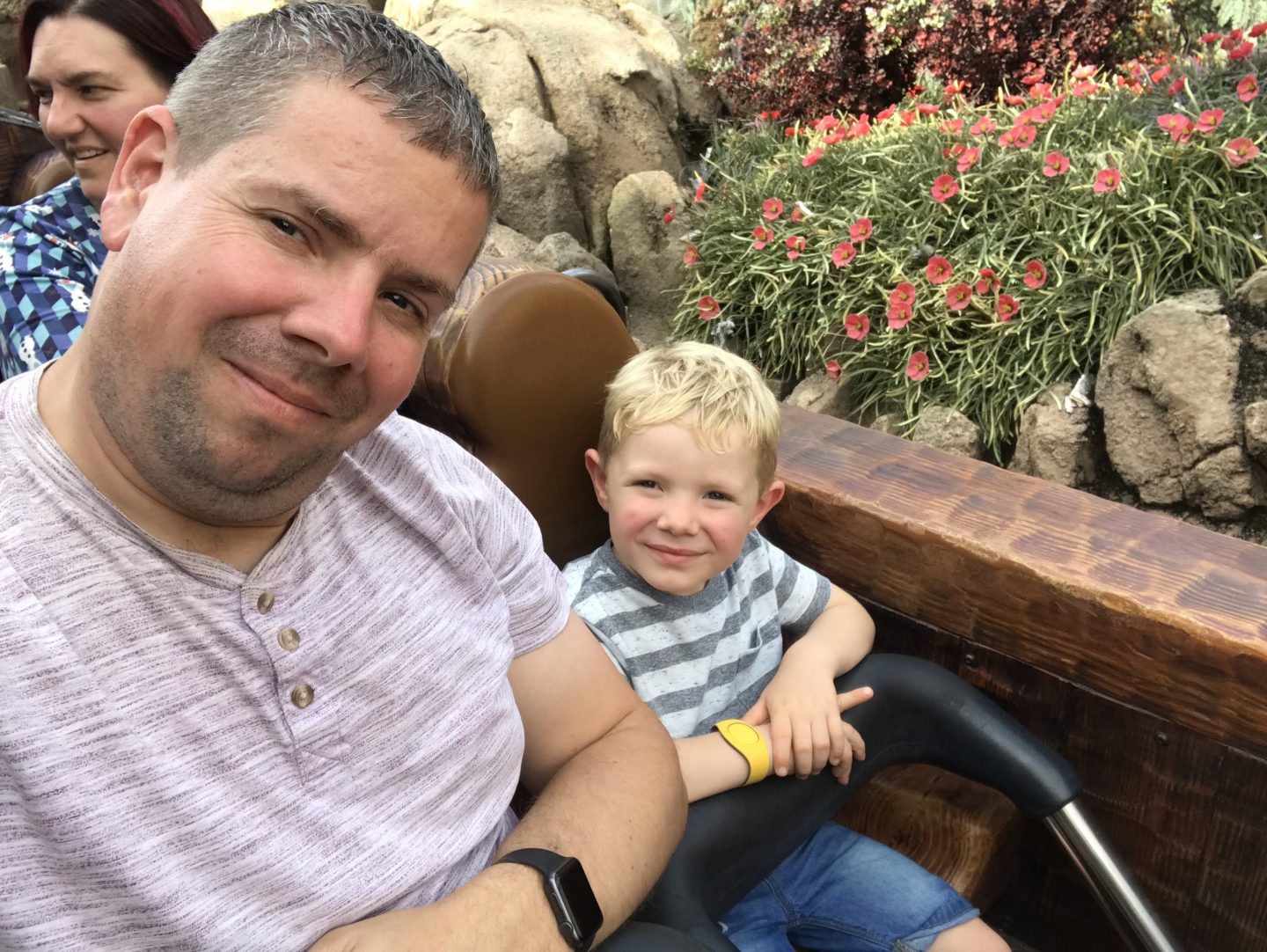 Made our way out with a few photos on the way and there was a boat waiting for us Adam ran I walked fast lol
Quick change and straight in the pool we spent just over an hour in there, then grabbed some food from Gyser bar and grill and headed back to the room. The food here was so good everyone ate well.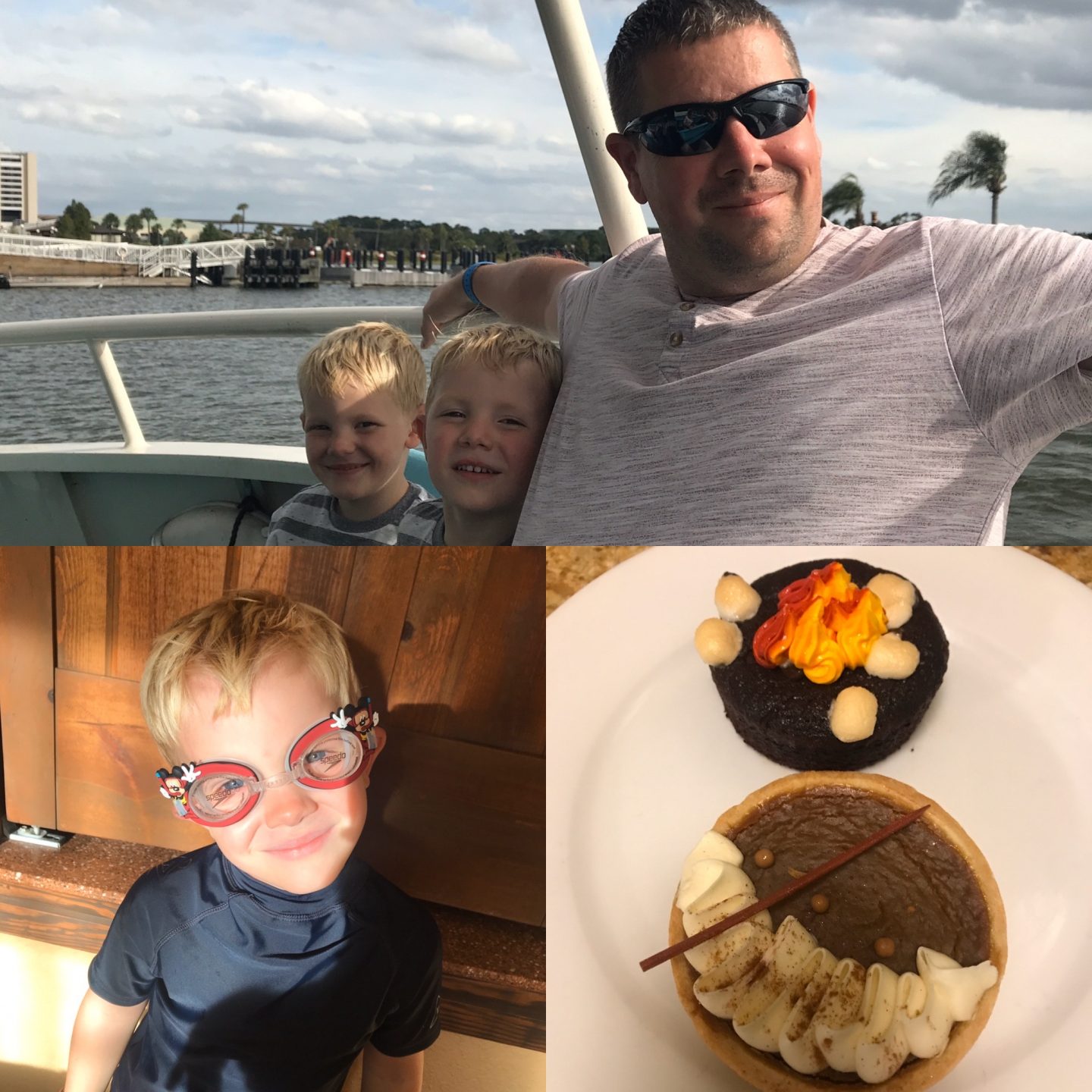 We had talked about going back for the fireworks but everyone had a bath and we just sat and watched Disney channel instead lol
Thank you for reading along with us.