I woke this morning to the sound of an email on my phone. I looked at my phone and it was 7:43 I jumped up in a blind panic cursing that we had missed our 7:30 Ohana's breakfast, I was gutted, until Adam pointed out that we had ate there the day before lol
I felt a little delirious which may have been due to the lack of sleep. We did have breakfast booked, but it wasn't till 9am at Garden Grill.
I calmed myself Adam made coffee and we proceeded to get ready.
We had decided not to drive to the food and wine as we was going to have a drink. So we got a boat to Magic Kingdom and then jumped on the monorail to transportation centre followed by another monorail to Epcot. Then everything went a little wrong. It took forever for this to come, forever to load and what felt like forever to get there. It was now 9:10 and we still had to get through bag check and into the park and to the actual restaurant.
We split up I left Adam with the little boys and literally ran with Grace and Reuben. Reuben's finger print wouldn't work again every time this happens so I have now just put my finger on his band.
Then we ran again, I'm not a runner im not fit in anyway shape or form but I ran.
I got to the check in desk at 9:30 25 mins late, checking in wasn't a problem at all they told me not to worry and then kept offering me water as they could clearly see I was about to collapse lol
Adam strolled along 5 mins later and we sat down.
I didn't move again for the entire breakfast lol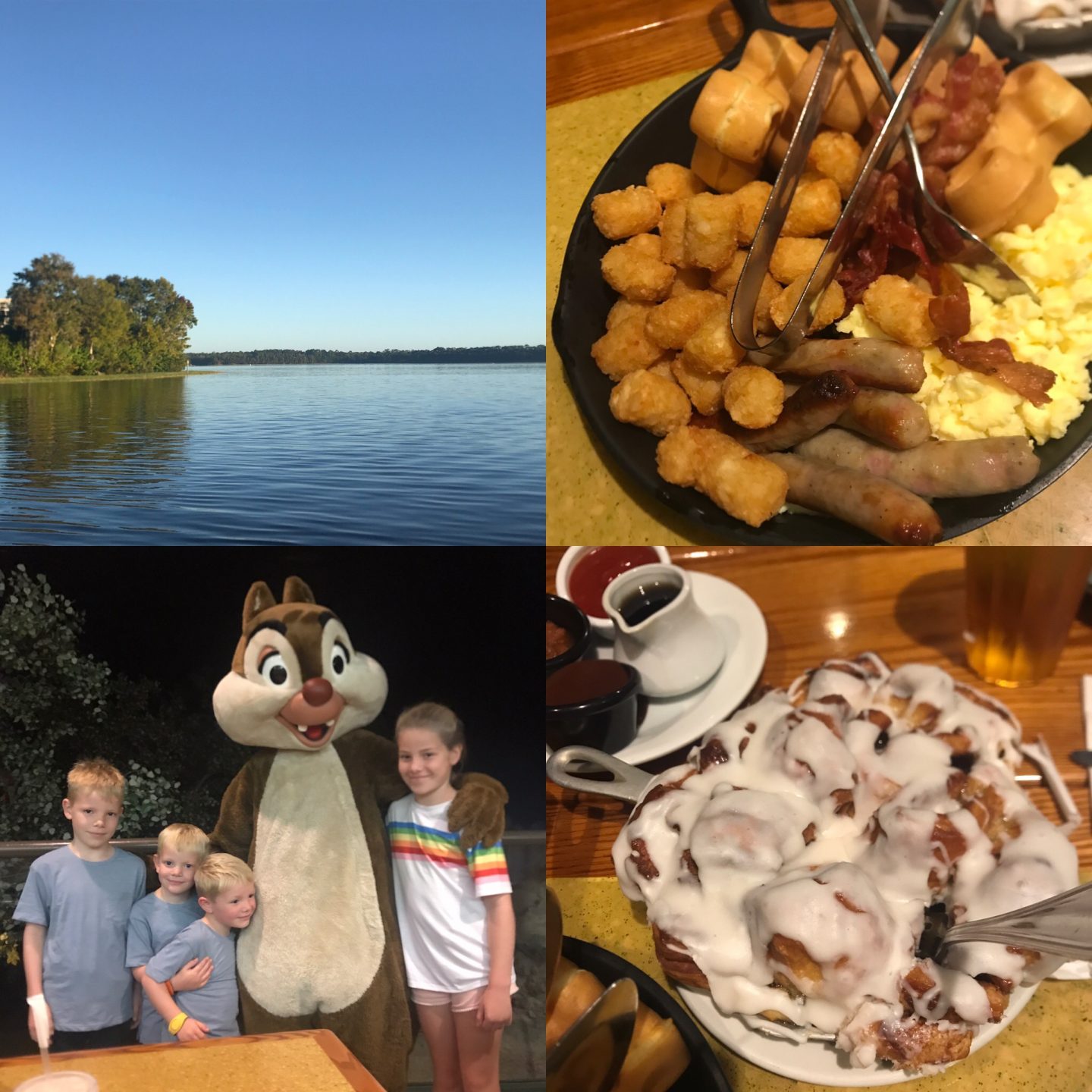 Its buffet style brought to your table and the characters come round while the restaurant revolves.
It's brilliant and the characters are fab and actually came round twice so lots of photos and cuddles.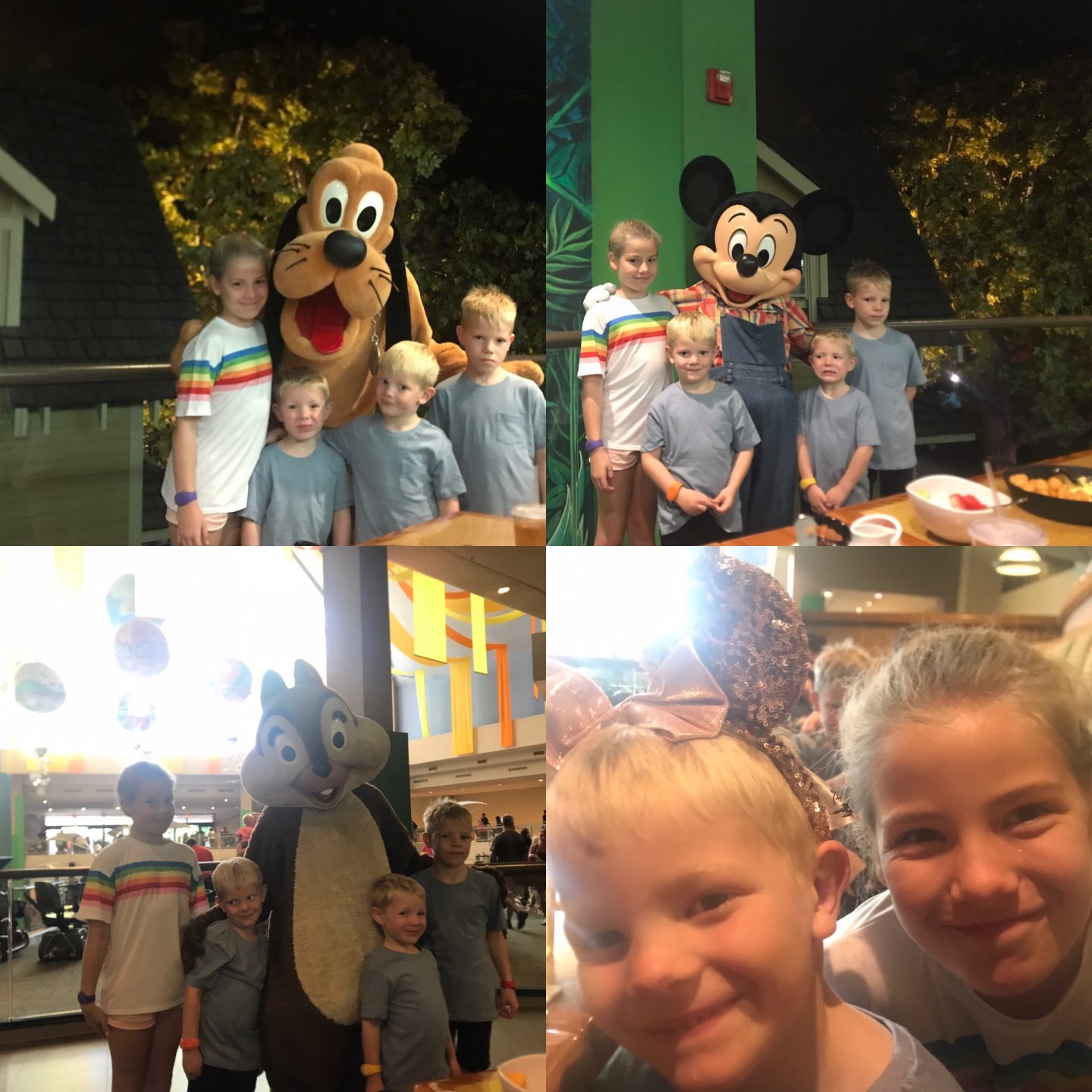 Soarin only had 25 min wait so we waited it was more like 20 mins went really fast and the kids loved it so much.
We had booked a fast pass for test track so made our way over there. This was amazing I haven't been on this before and I didn't realise how the track worked inside. We all loved it Adams car won grrr.
Mission space was next, now I don't get motion sickness at all but if someone puts the thought of me being sick in my head I feel sick. So the sick bags and all the warnings before the ride started made me feel a little ill I was fine after it was just the thought of being sick.
Next was spaceship earth Reuben had never heard this in English as when he came before the 2 times we went on it the little menace pressed Spanish both times before me or Adam could press English. They did enjoy the end but learnt nothing from it lol
We popped to club cool and tried them all, the South Africa one is amazing.
A quick stop off to say high to baymax no fist bumps though (sad) then we went to meet Adams brother and family at Nemo.
I love this ride and end up singing big blue world for most the day after.
Then we went to food and wine yay.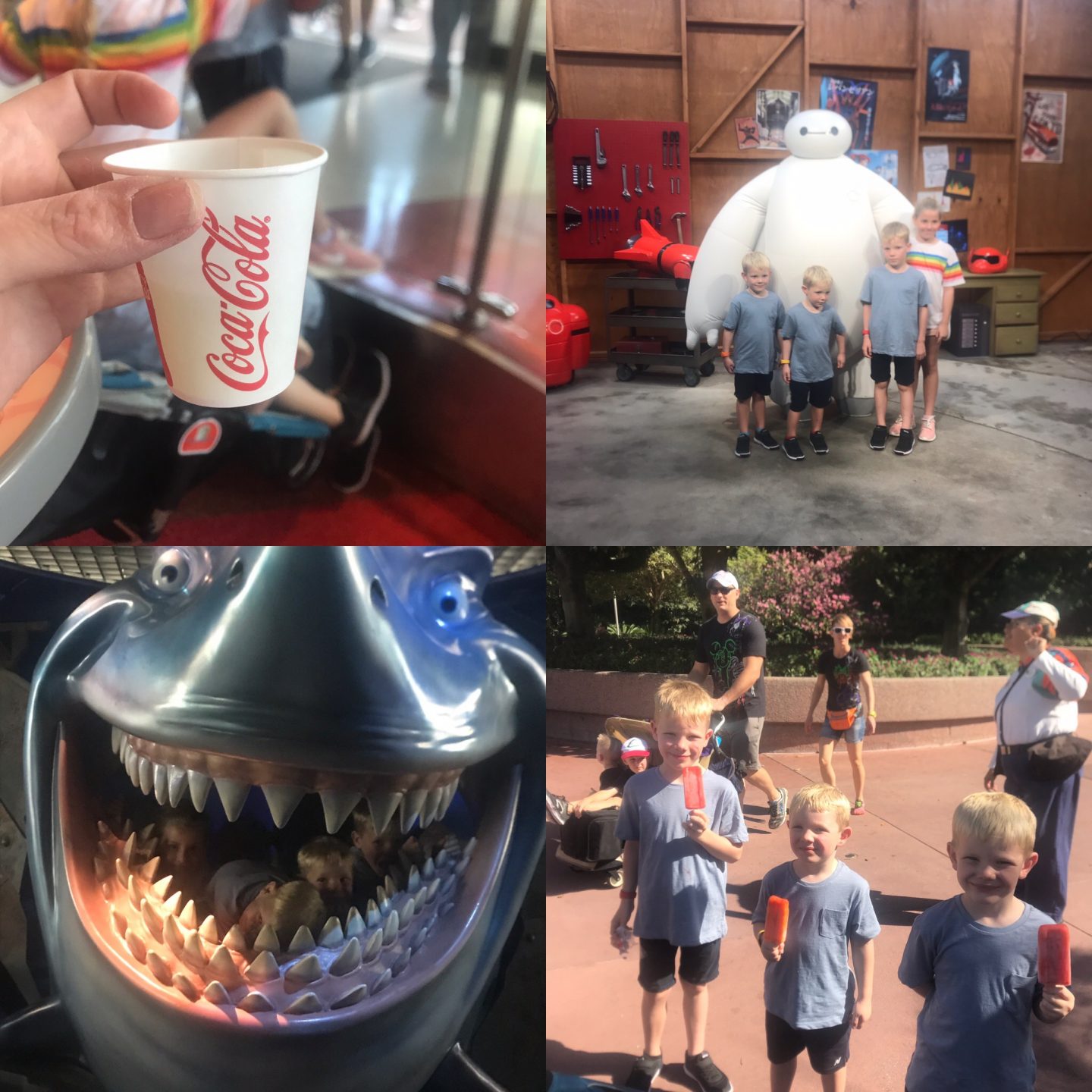 I had been looking forward to this for so long and we had a fab time.
We started in Greece with Nachos and a taste of Greece was delicious. Was super proud of Elijah as he tried everything.
Then Mexico pineapple rice pudding from here was amazing.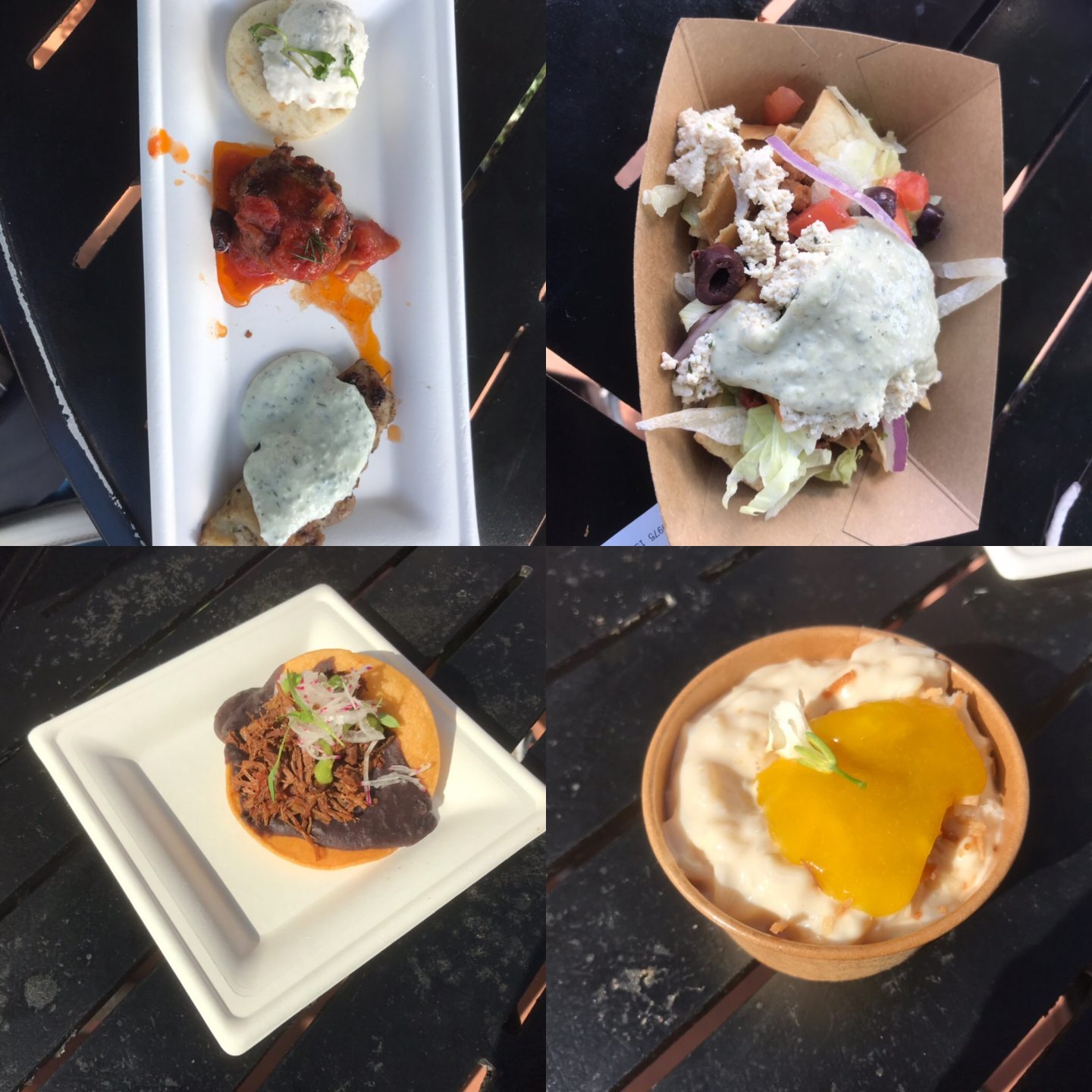 We also went in the Mexico pavilion and did the Donald boat ride to cool down.
China chicken dumplings and a bye Joe punch omg this was so strong nearly knocked me out with one sip.
India warm bread and korma very very nice.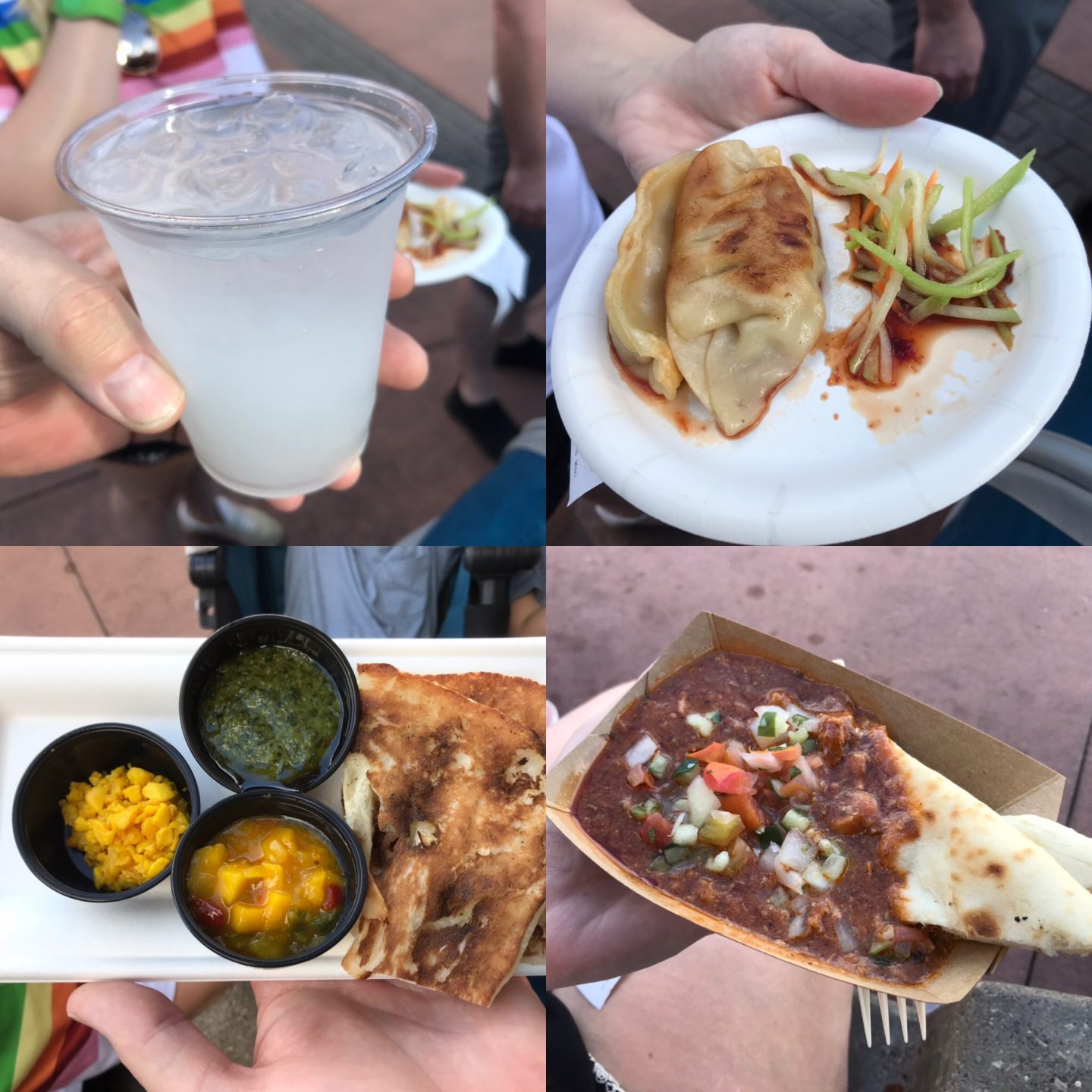 Germany we had a flight of beer to share they were lovely especially the pomegranate one.
Spain we had a Charcuterie in a cone basically cheese olives and selection of Spanish meats it was Devine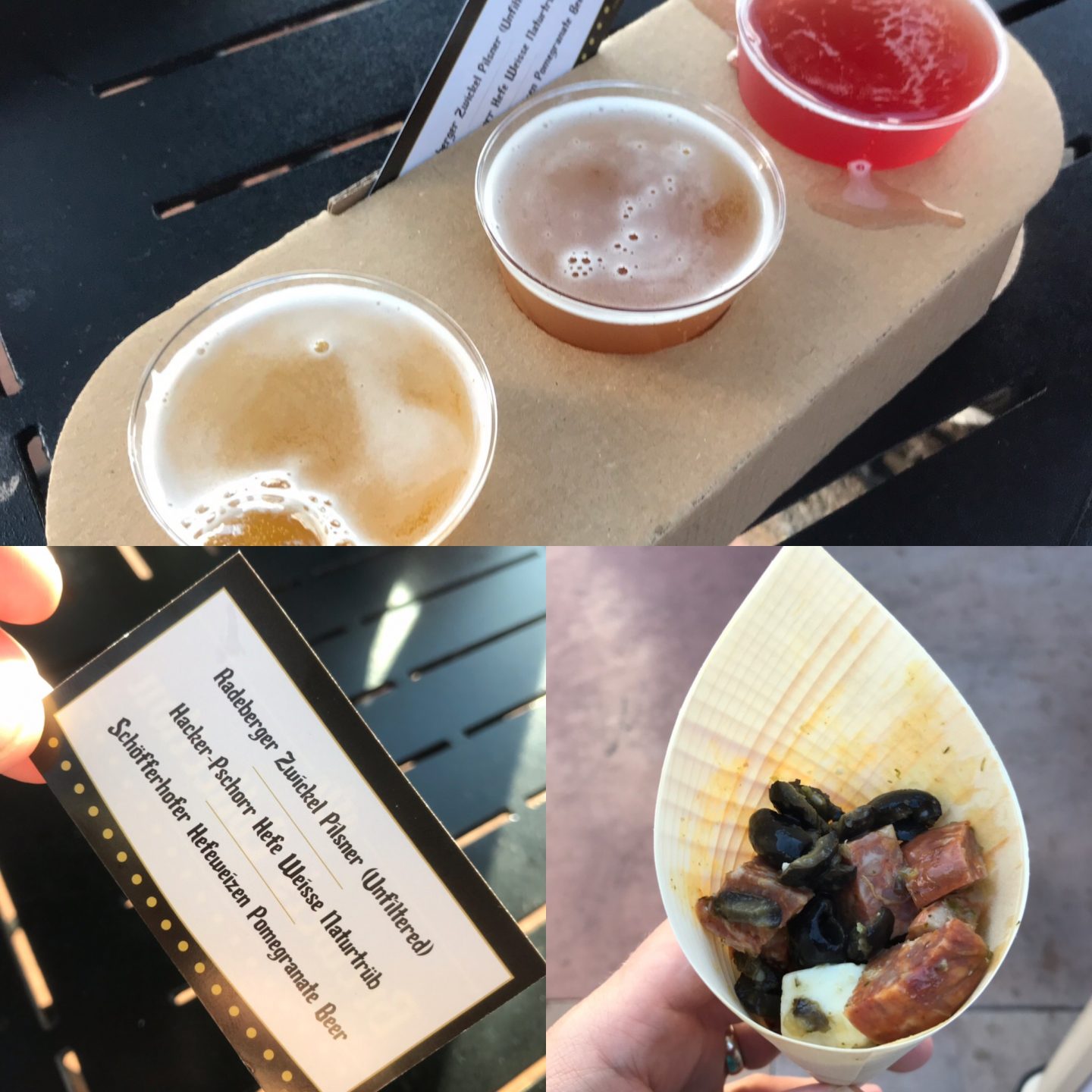 France well this was interesting, on the menu there was a Croissant aux Escargots description croissant with Garlic and Parsley. I presumed this was what it was. Thank god we were sharing as I tor it apart and gave a little to Grace when I noticed a mushroom inside, no it wasn't a mushroom at all it was a snail which is what Escargots translates to. Grace was mortified and well I just couldn't do it lol so a near miss and two slushy cocktails with grey goose vodka later we was back to normal. Omg the creme brûlée's was amazing from here we all had one even though they gave me funny looks when I ordered another 4 lol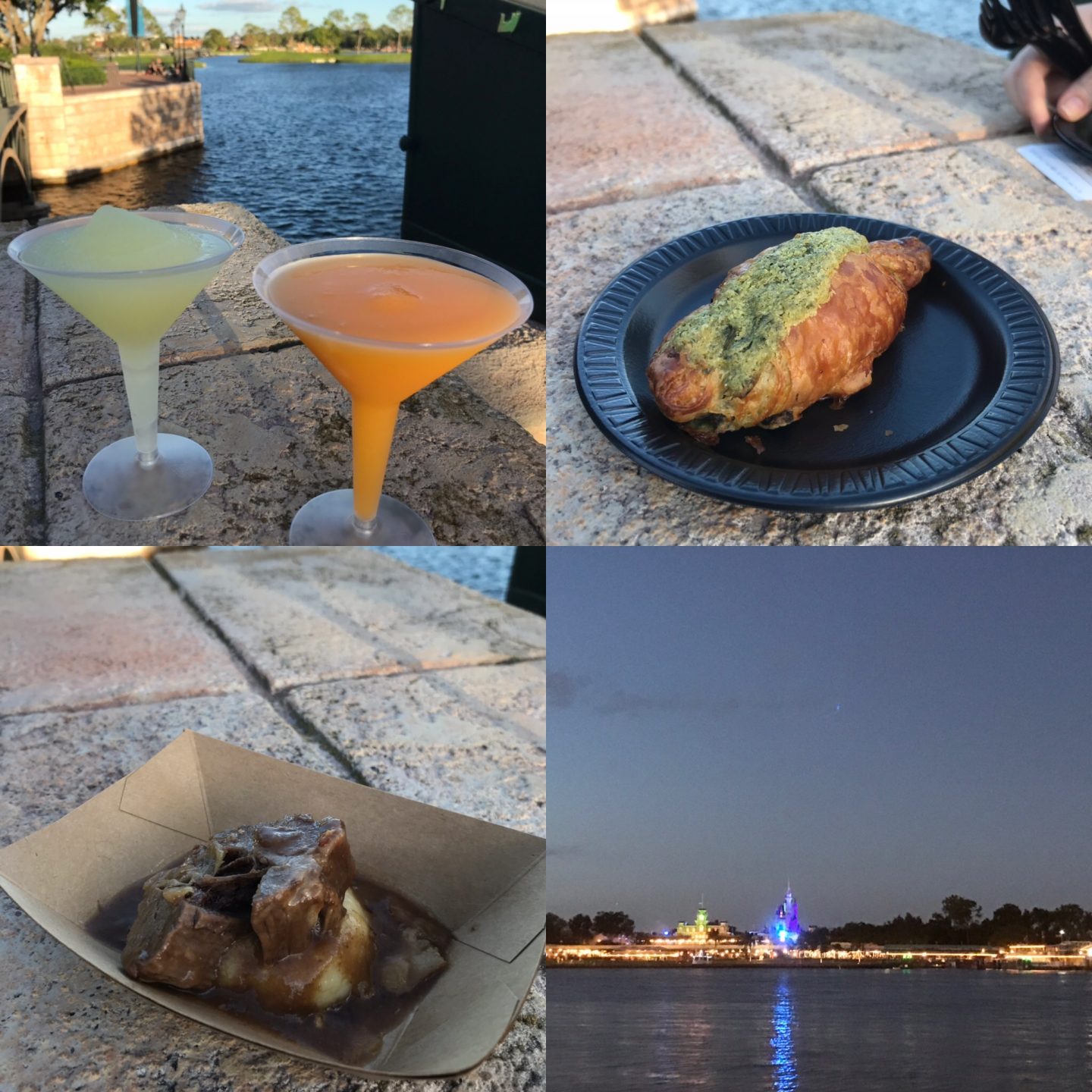 We were super tired at this point baring in mind we didn't get to bed till gone 1 so we made our way back to the resort. We were still hungry so grabbed a few bits from the Roaring Forks at resorts. Sadly it wasn't really very nice but it filled a void.
We were all in bed for 8:30 sound asleep
Thank you so much for reading see you next time xx