We are so lucky where we live. We have the city centre 20 mins away with amazing shops and restaurants. We also have quite a good little town that is still being built right by us with really good shops, the cinema and bowling.
Then we have the beautiful country side just a stones throw away.
When one of the parents from school posted on Facebook that they had been to Arley Arboretum Gardens I knew I wanted to go.
It was a 40 mins drive and we had picked such a good day to go with the weather. We had packed a picnic, blankets and decided to take the dogs with us as they are very welcome there.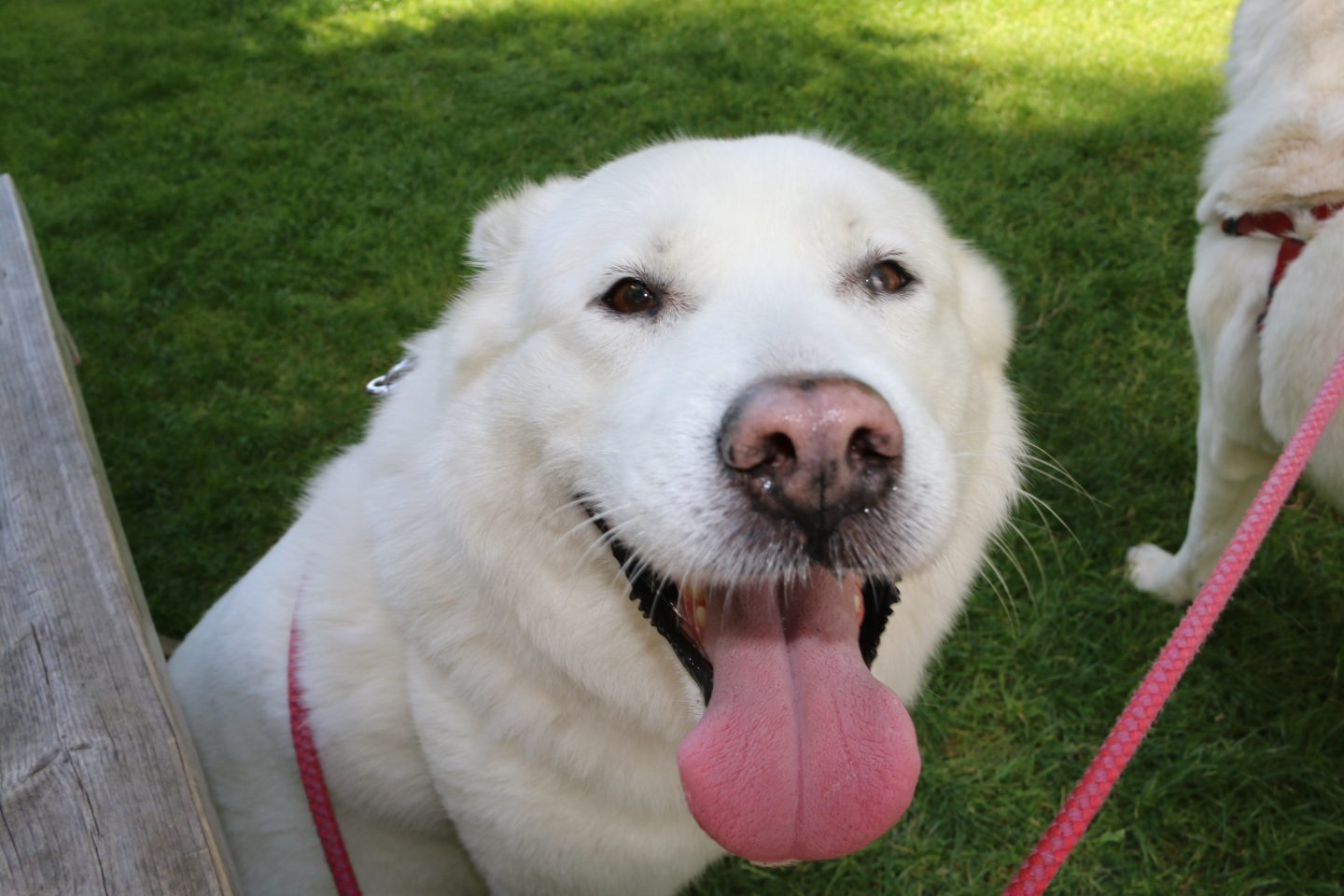 It doesn't look much when you first arrive but once you walk through the arch way it opens up with a beautiful tea room and ice cream stand.
After this you have two doorways, one to the Italian Gardens or the other into the Arboretum. Both look like doorways into a Secret Garden.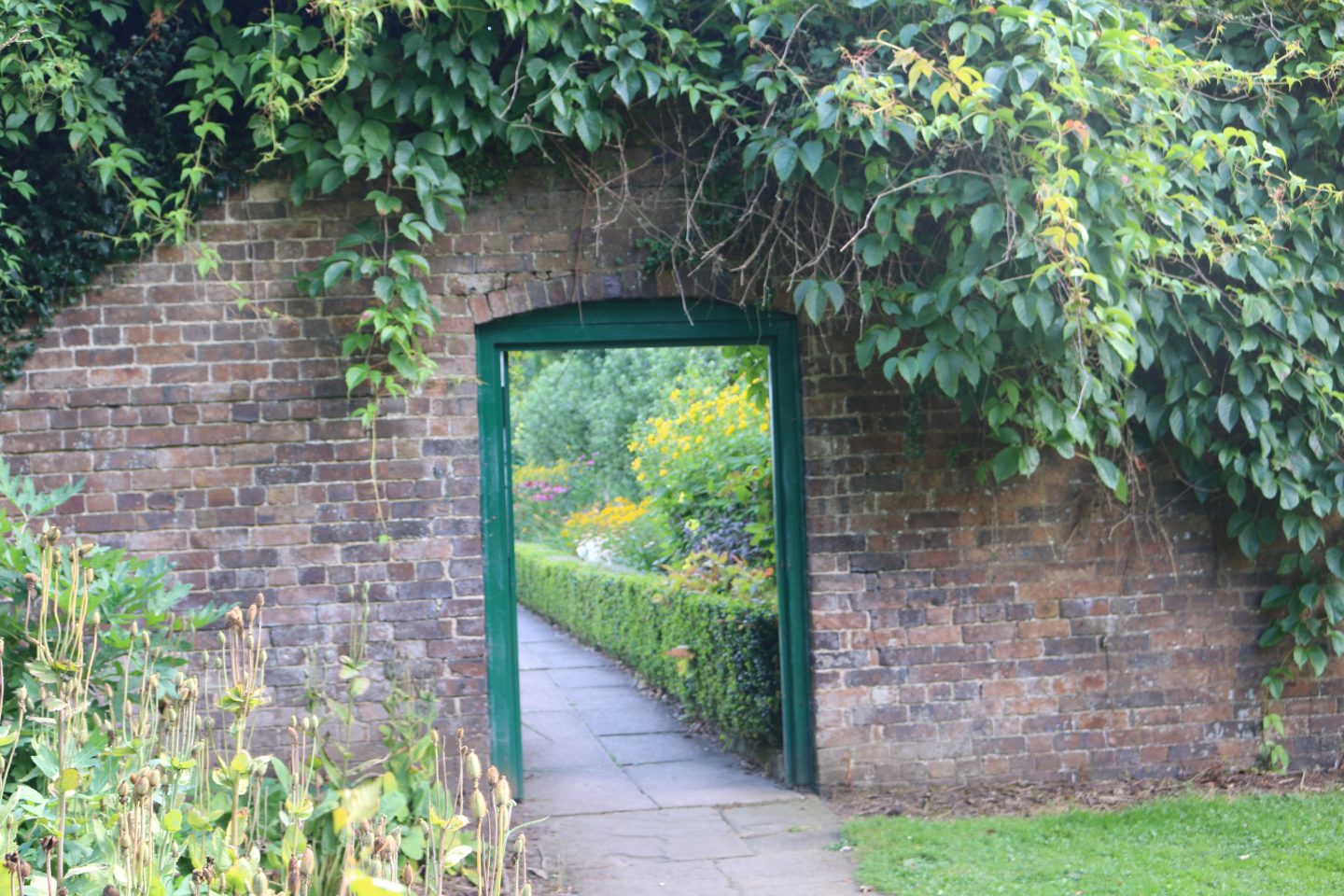 They have trails that you can follow around. A Dinosaur one, Woodland Animal and Fairies. These are all free to do. They also had an Alice In Wonderland trail that was £2 as you get a prize at the end.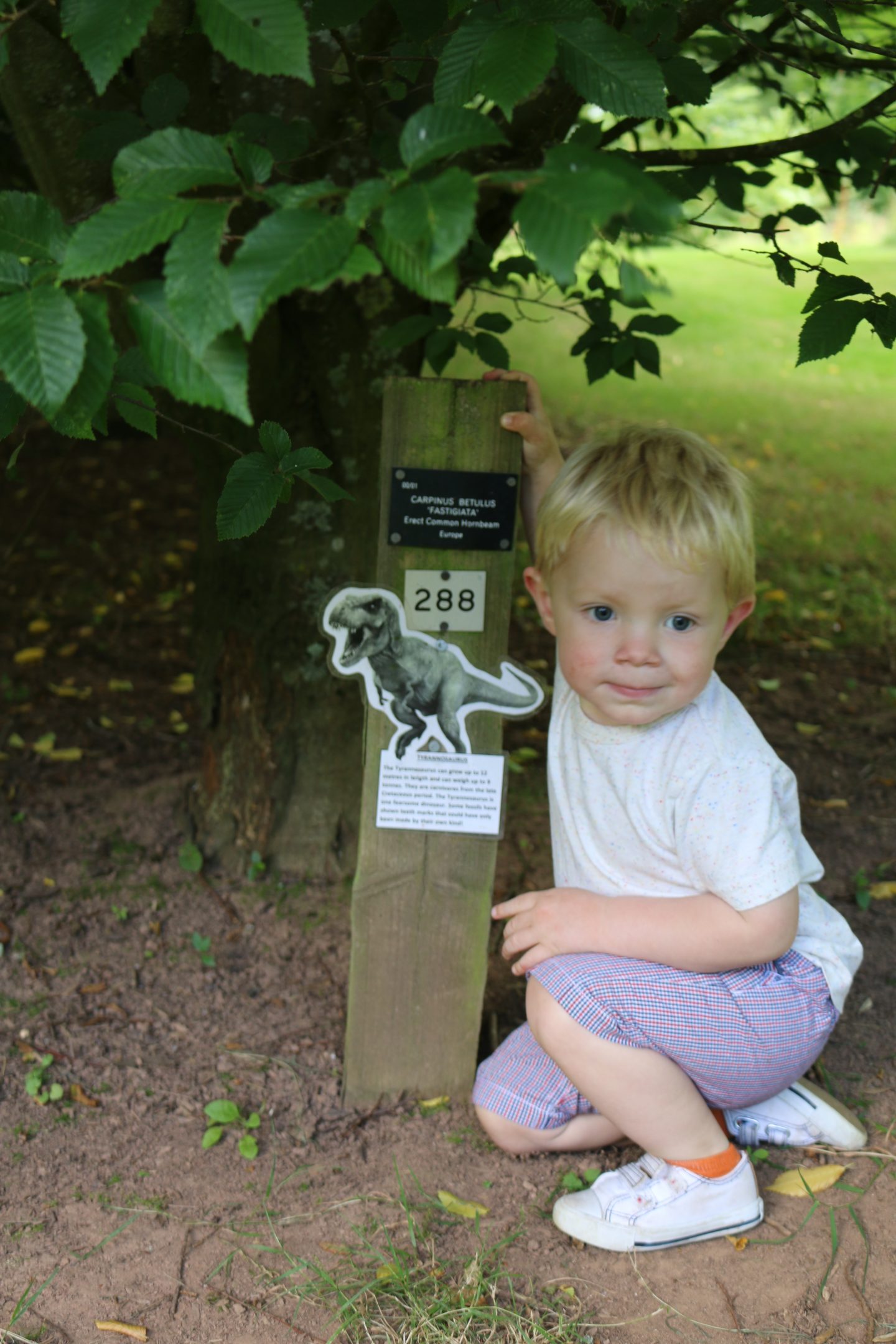 We decided to do them all (not really realising how hard that would be). We went off with our clip boards.
It took us a little while to get to grips with the map and where to find things. Once we had figured it out, it was really easy to find all the little bits that you need to.
The kids loved it. They were running around looking for all the clues and signs that we needed to find.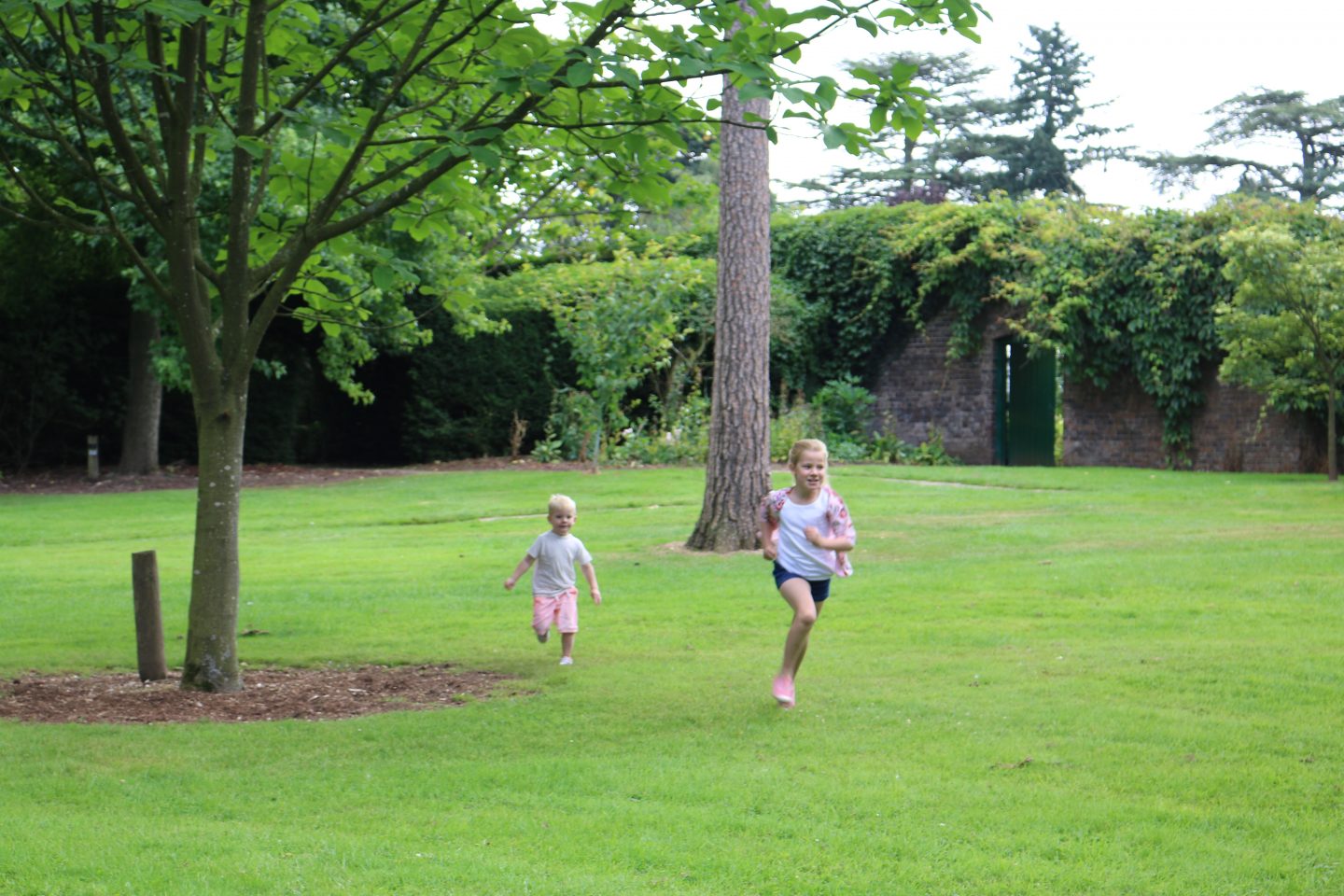 We found a spot where you can view the Severn Valley Railway trains passing by. This by far was the kids favourite spot. It's so picturesque and you can hear the train coming long before you can see them. So the anticipation makes it all the more exciting.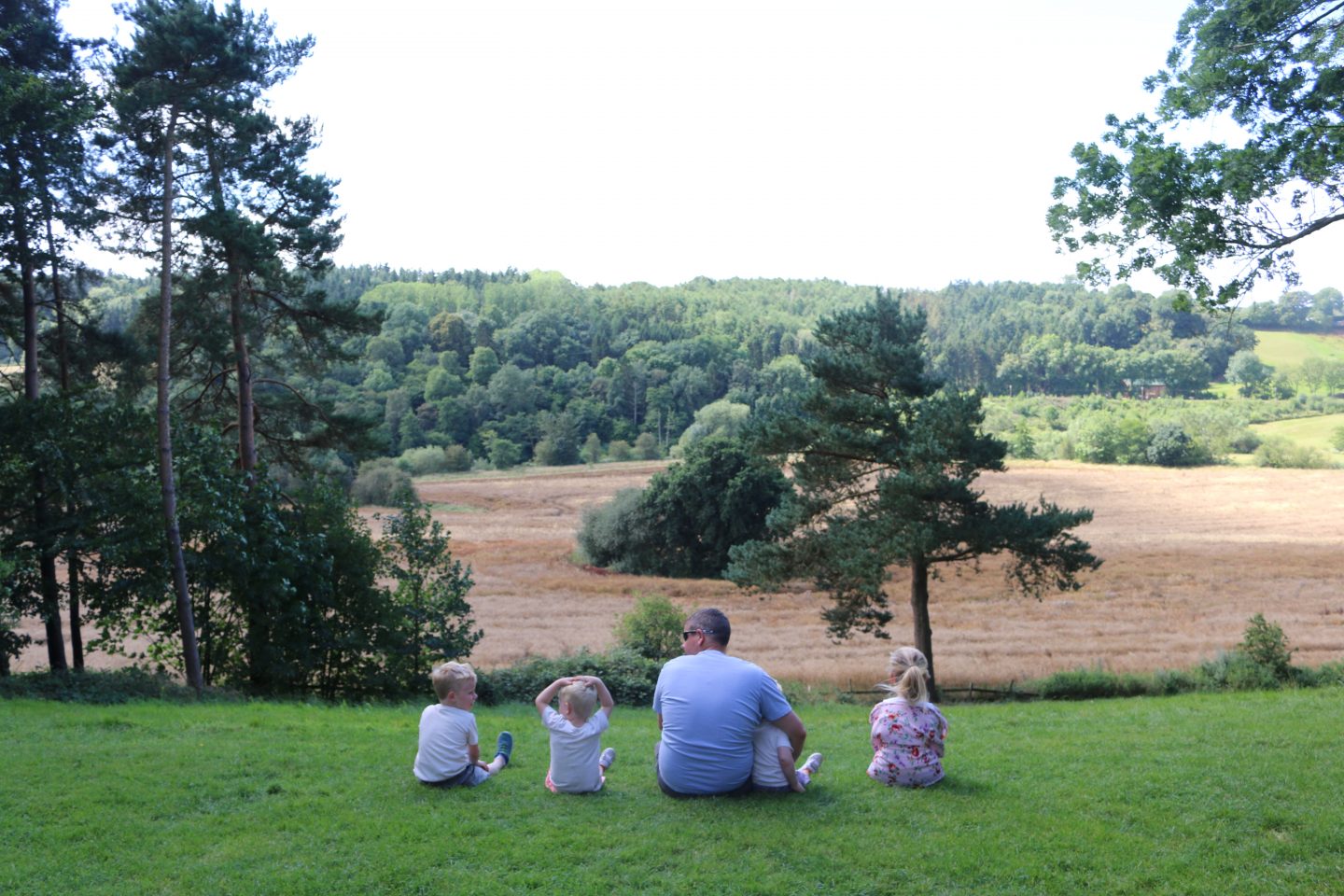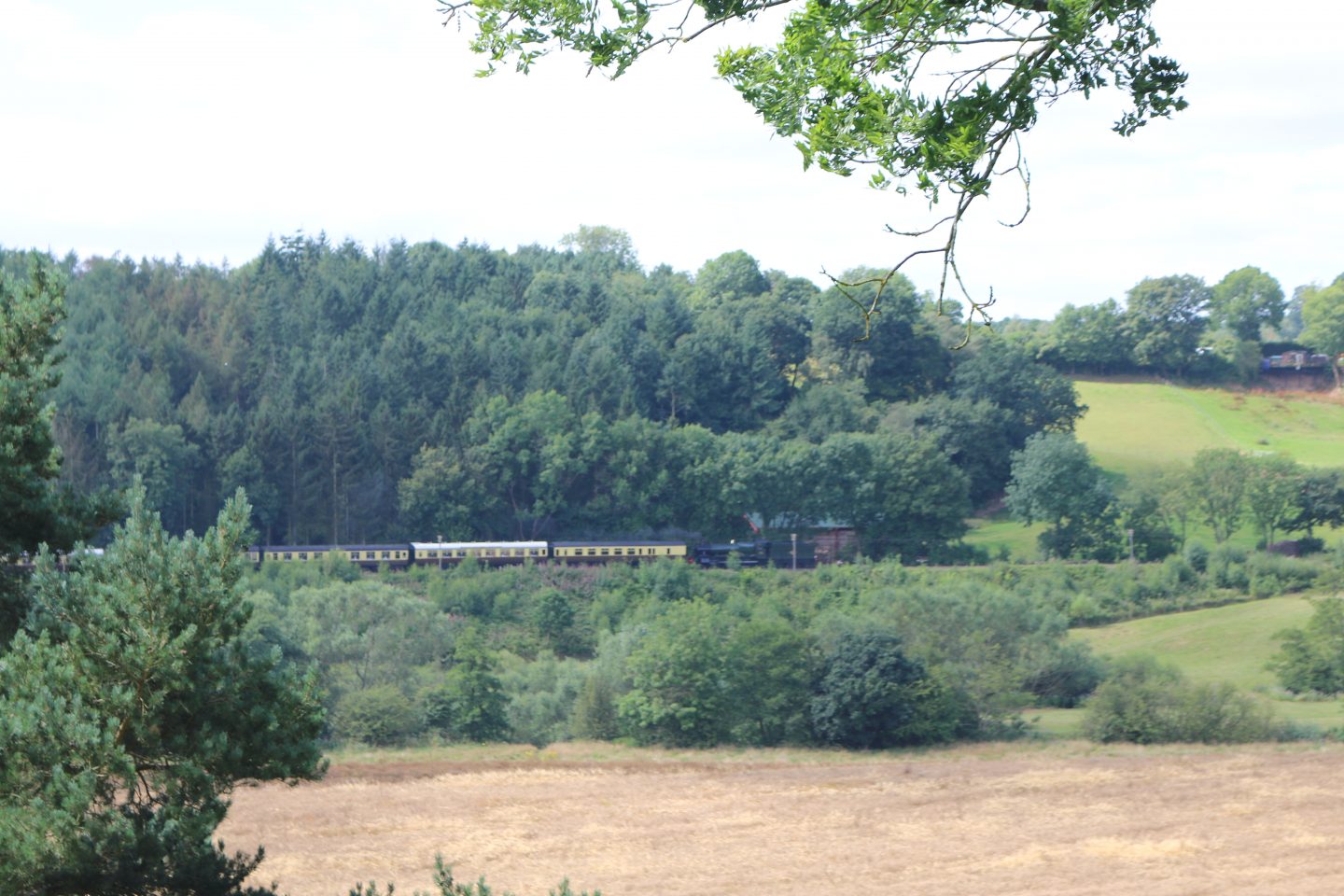 They have picnic benches here so we sat and ate.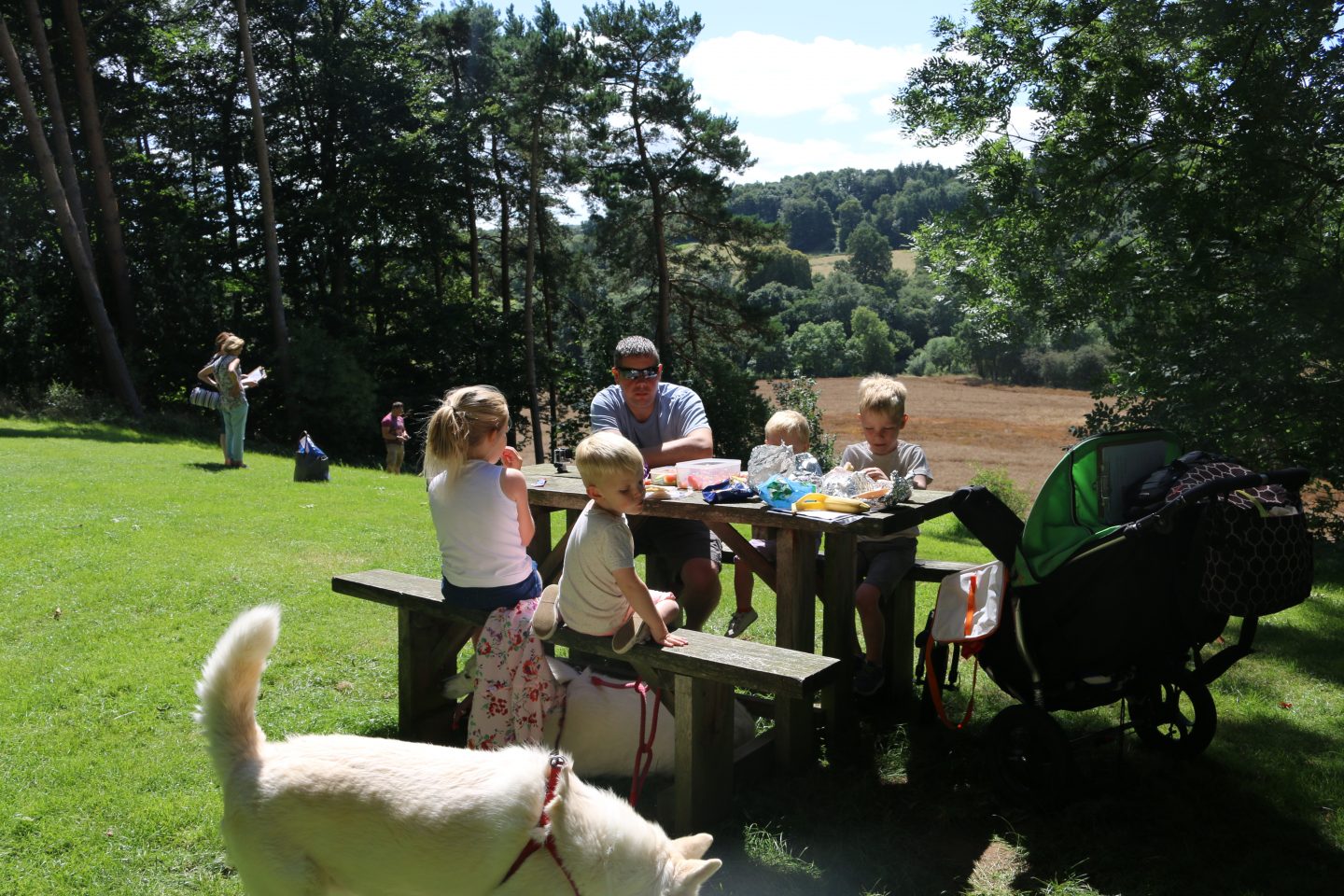 Dogs can go everywhere with you which is lovely as none us had to sit and wait with them.
The play area isn't massive but as the entire place is so huge, at no point did it feel busy even though there must have been a lot of people there.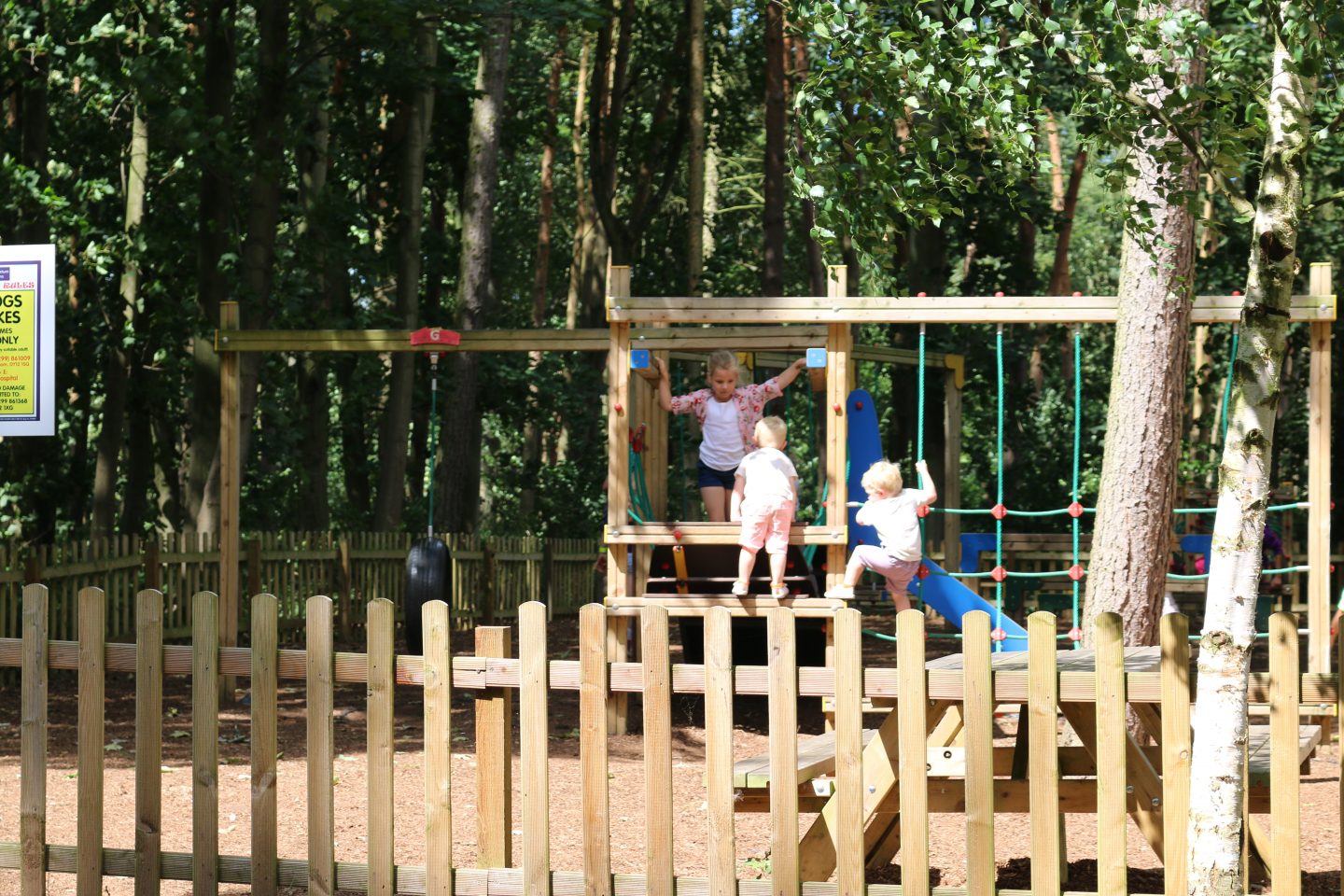 The maze was fab. Pretty easy to do and you have a look out once you reach the middle. It was so hot in there though as the bushes stop any breeze that there might be.
They also have a lovely sensory garden with a Giants Head in which the kids couldn't see for looking.
The Italian Gardens are beautiful with a large fountain. We had ice creams whilst sitting under a gazebo that they had put up to give some shade.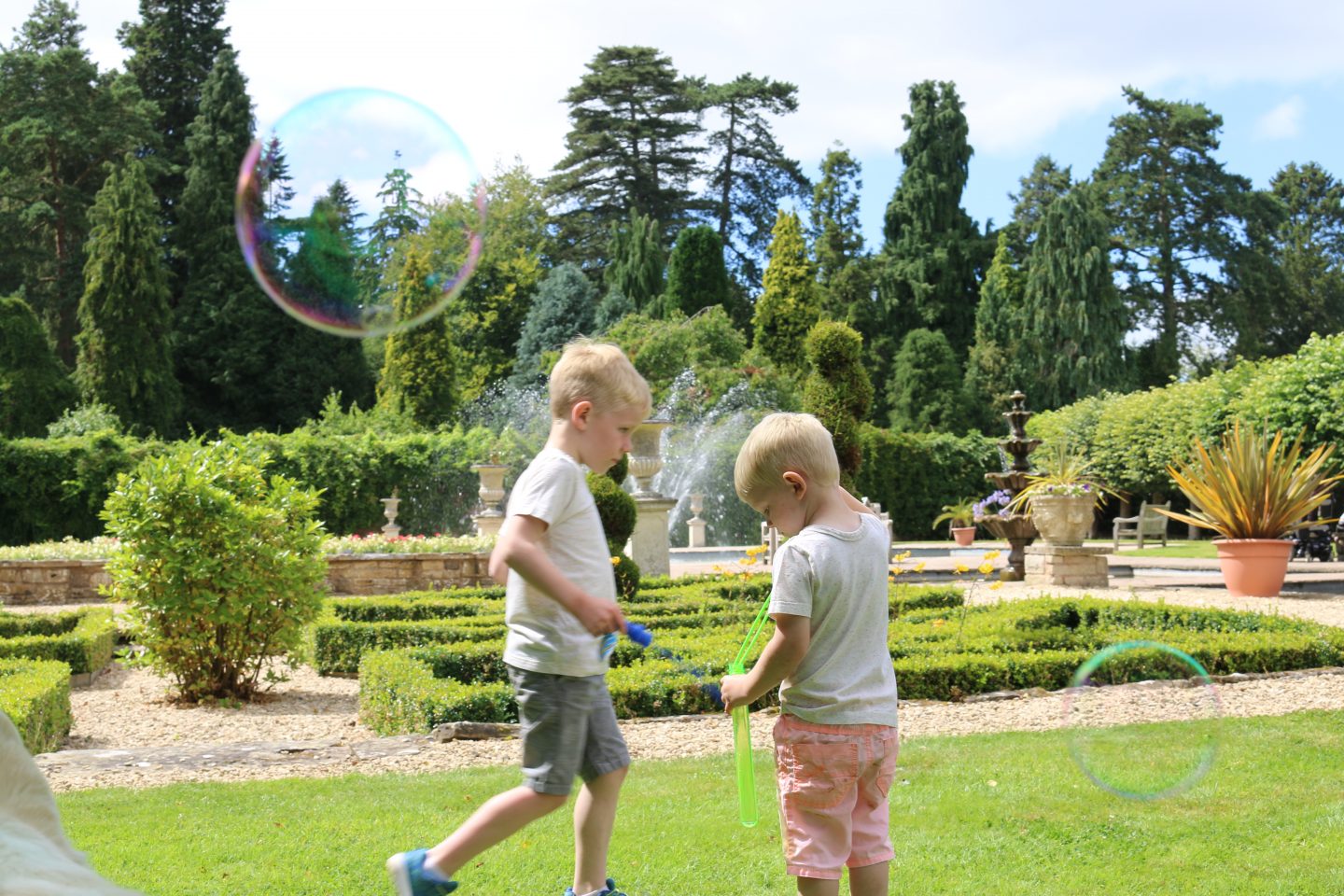 The ice creams were lovely and the staff were so friendly and helpful.
I will say that the ponds in the Italian gardens look quite deep and there is nothing stopping little ones just running in them so you have to keep a closer eye on them whilst there.
The Photo opportunities are endless here, with archways and scenery to die for.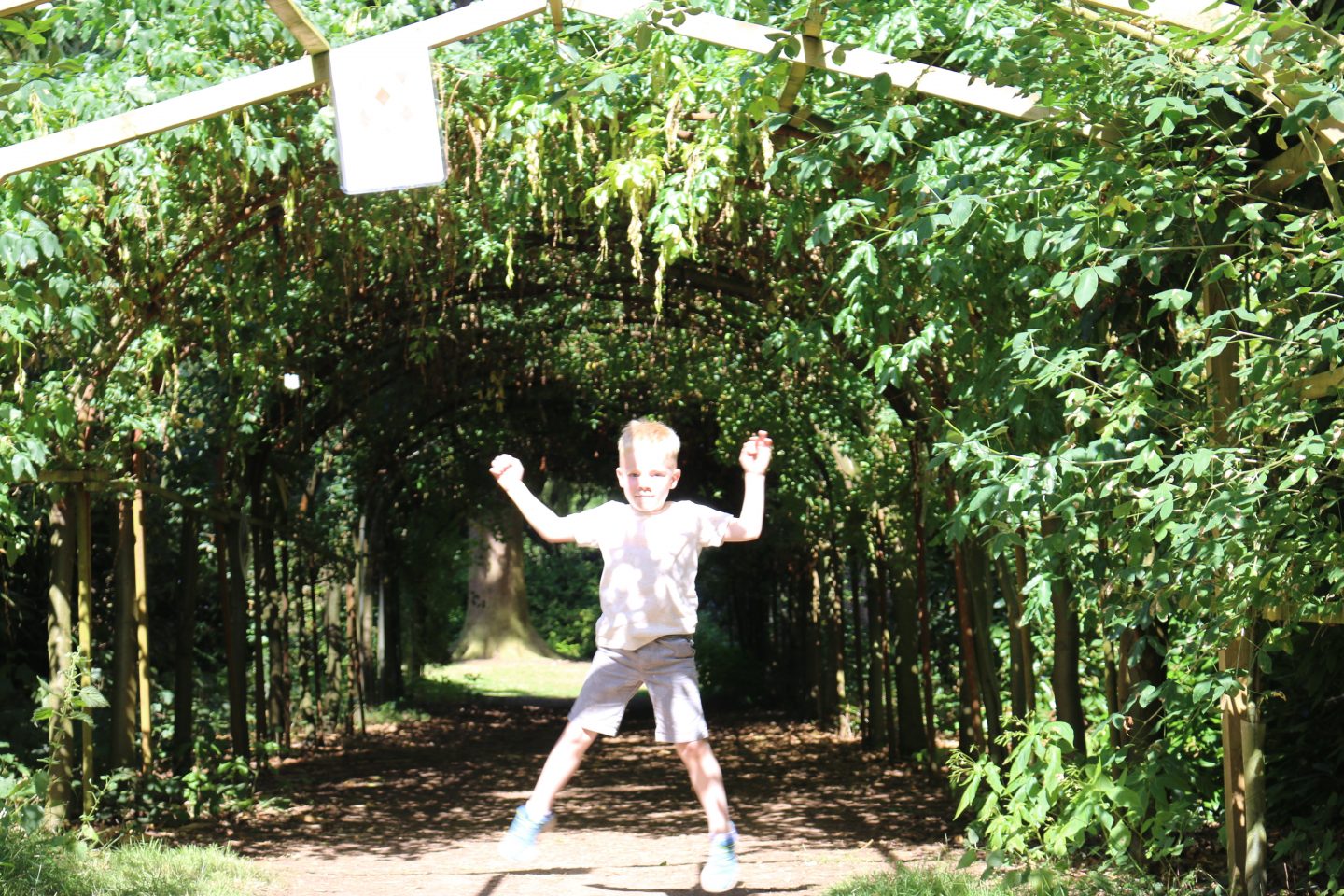 They added some beautiful touches for the Alice In Wonderland Trail which really added to the experience.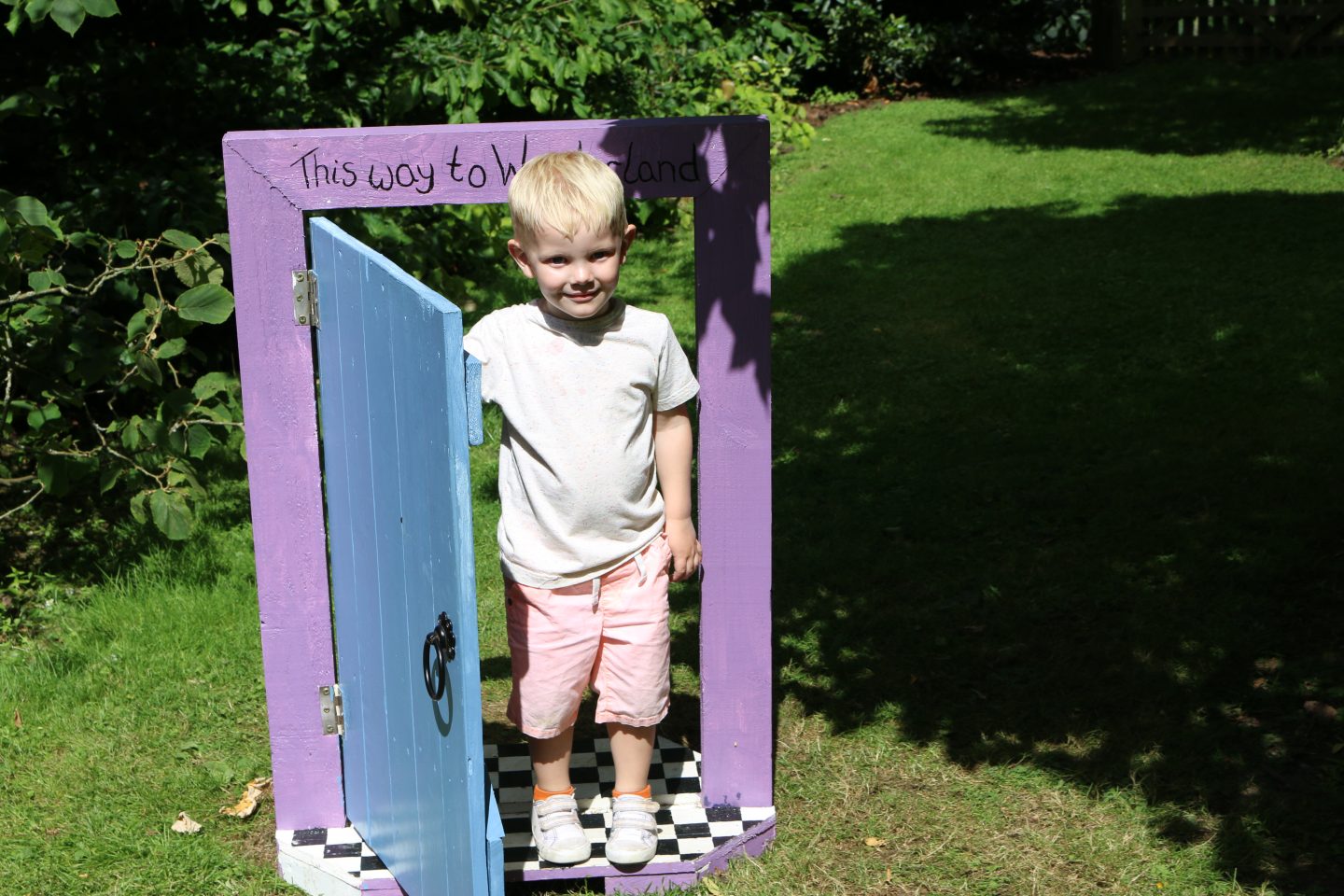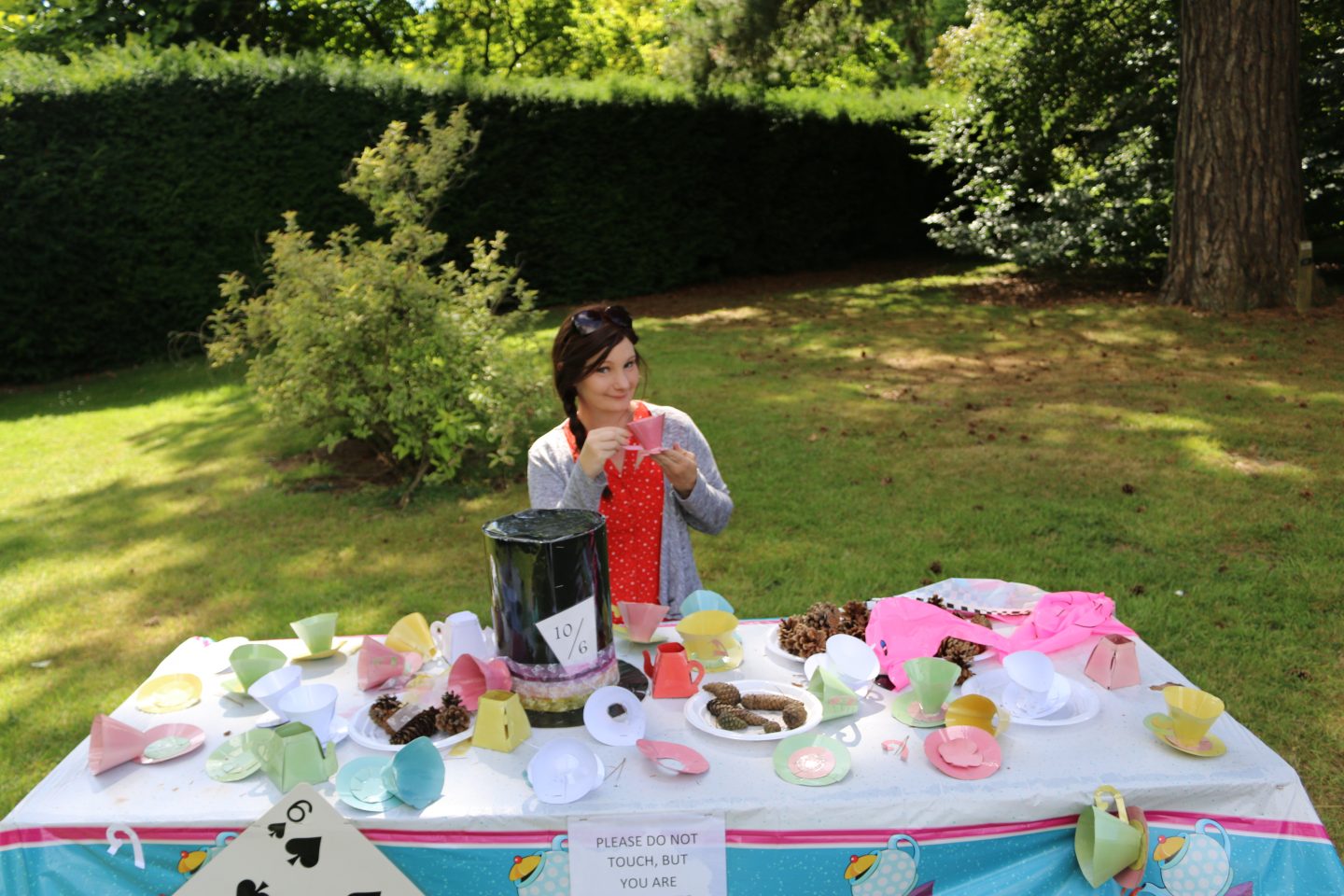 Overall this will easily be one of our favourite places to go.
Kids go free in the summer holidays (normally £2) and adults are £5. We would still go when full price just to have the picnic there as it's that beautiful.
We also have a video from today which you can watch on our YouTube channel.